He was still a geeky teenager when he led Hong Kongs 2014 umbrella protests. Since then Beijings grip has tightened, but hes not giving up the resistance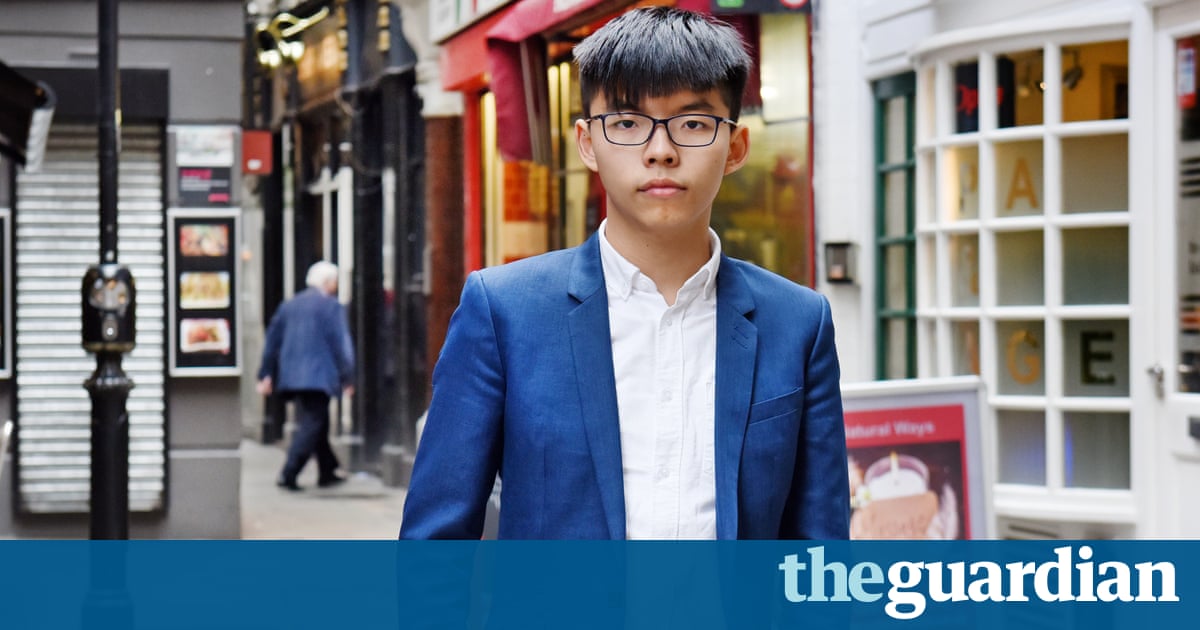 Cometh the hour, cometh the boy. Very much a boy: 17 and looking even younger behind his black-rimmed spectacles, with baggy shorts accentuating his skinniness and shaggy hair in need of a trim. Bright, well-mannered and slightly geeky, everyones son was about to become an international celebrity.
In September 2014, an unprecedented wave of civil disobedience swept Hong Kong, with tens of thousands of people pouring on to the streets to call for democratic reforms. The shock wasnt just seeing riot police deployed in the heart of a city regarded as apolitical, money-focused and essentially conservative. It was the numbers and sheer youth of these peaceful demonstrators, umbrellas held aloft to ward off teargas and pepper spray, as they confronted peacefully, tidily and very, very politely the wrath of Beijing.
The Face of Protest, in the words of Times cover, was teenager Joshua Wong. Fortune named him one of the worlds greatest leaders. It was the detention of Wong and other student protesters for storming into the blocked-off government complex that first brought sizeable crowds to the streets of Central district, and the heavy-handed response of police that catalysed that extraordinary, exhilarating moment known as the umbrella movement. But when I tracked him down after his release he dodged personal questions and, indeed, most others. He didnt like the idea of movements getting hung up on stars.
Two-and-a-half years on, the battle has shifted from the streets to the polling booths. Wong, now 20, has co-founded a new party, Demosisto, and is studying for a politics degree, although, he says: Sometimes it feels as if I major in activism and minor in university. Earlier this month he was in Washington, testifying before the cameras to US senator Marco Rubios congressional-executive commission on China. When I meet him, in London, he is promoting the modestly titled Netflix documentary Joshua: Teenager vs Superpower. Being famous is part of my job, he suggests in the film. Hes even smartened up, with shorn hair and a rather dapper jacket.
Read more: www.theguardian.com