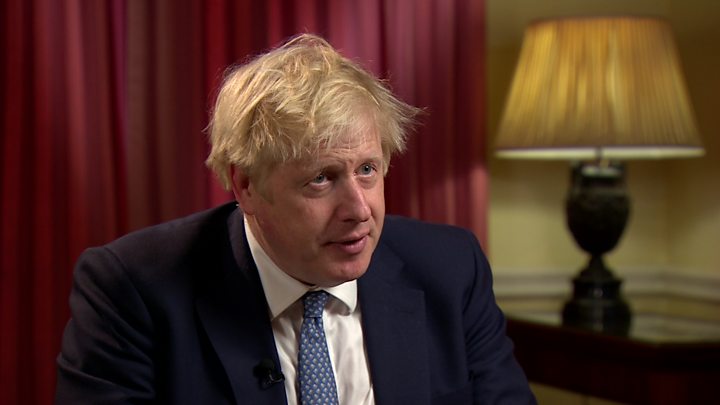 Prime Minister Boris Johnson has said he is "disappointed" at what has happened at Wrightbus and that the government will "do what what we can to help".
Efforts are under way to try to help 1,200 workers made redundant after the company entered administration.
Just 50 jobs will be retained at the firm – the last UK-owned bus manufacturer.
Administrators met unions on Thursday.
There have been calls for Mr Johnson to intervene.
Northern Ireland Secretary Julian Smith told BBC NI's The View that he will be speaking to the administrators in the next 24 hours to see what can be done to save Wrightbus jobs.
He said he will do everything to "find somebody to rebuild that business".
The Ballymena-based bus-builder suffered cash flow problems and had sought investment or a new owner.
Talks with two potential buyers of the firm, best known for building the New Routemaster, known as the "Boris Bus", failed to reach a conclusion last week.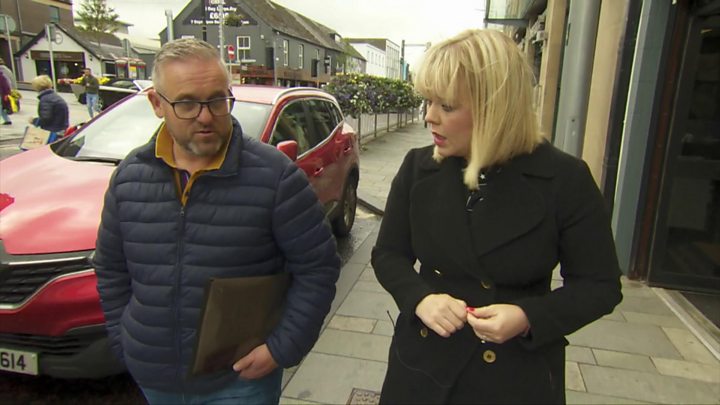 Mr Johnson described Wrightbus, which built the Routemaster bus when he was the London mayor, as a "fantastic business".
"We have been working on it the whole time," he told BBC News NI.
"You may know that the negotiations got very close, there was a particular problem that came up to do with the ownership of the land.
"We want to sort it out, we are going to do what we can to help."
Mr Johnson said he thought "one of the problems" was that London mayor, Sadiq Khan, should have continued with the London transport contract and that he understood there were "also problems to do with the management of the company".
In a statement on Thursday evening, a spokesperson for Wrights said that last week there were two "final bidders in discussions regarding acquisition of Wright Group".
"A rental agreement for the sites was reached with one bidder, who then pulled out of the deal on Friday 20th," the statement added.
"A second bidder discussed purchasing the sites, but no formal letter of offer was made from that bidder.
"Any reports to the contrary are completely inaccurate."
Mr Johnson said Wrightbus was part of a "big industrial agenda" in relation to Northern Ireland, including the east Belfast shipyard Harland and Wolff "where we have big plans".
"Northern Ireland is a great opportunity area for our country," he added.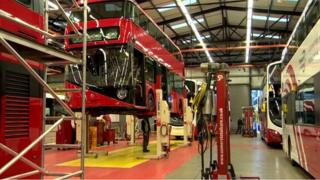 TUV councillor Timothy Gaston said Mid and East Antrim Council had contacted the prime minister, the secretary of state and the chairman of the NI Select Affairs Committee "to again raise how vital Wrightbus is to Ballymena".
He added: "Our PM has committed previously to do all he can to save Wrightbus. It's now time for action."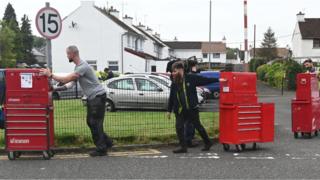 Mr Gaston said the council will have a dedicated website to help people access services, support and information and have organised a redundancy clinic for employees ‪on Friday.
Concern is also mounting for firms in the supply chain which are still owed money.
Manufacturing NI chief Stephen Kelly said some had tried to protect themselves by taking out trade credit insurance or working on a basis of cash on delivery with the company.
But he added that "a lot of people are still holding a lot of stock and a lot of people are owed a lot of money".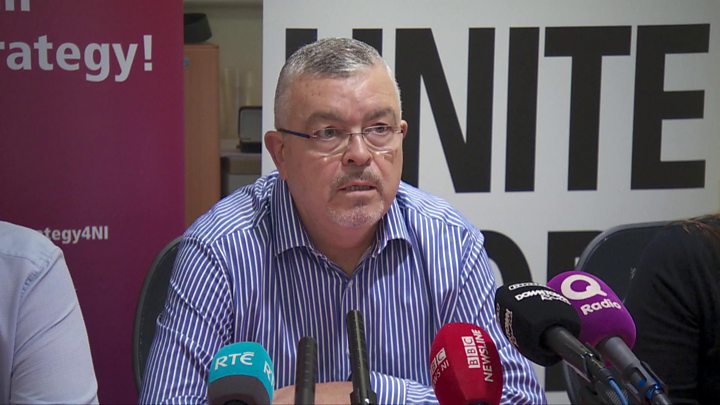 George Brash, of the Unite union, said that Boris Johnson recently told the House of Commons he would do everything for the future of the company.
"We are calling him out on that comment and those promises that he made to this workforce, and this Ballymena community," Mr Brash said.
"He needs to stand up and intervene as he said he would."
Steven Reynolds, chair of Ballymena Business Improvement District, said that the town was going through "difficult times".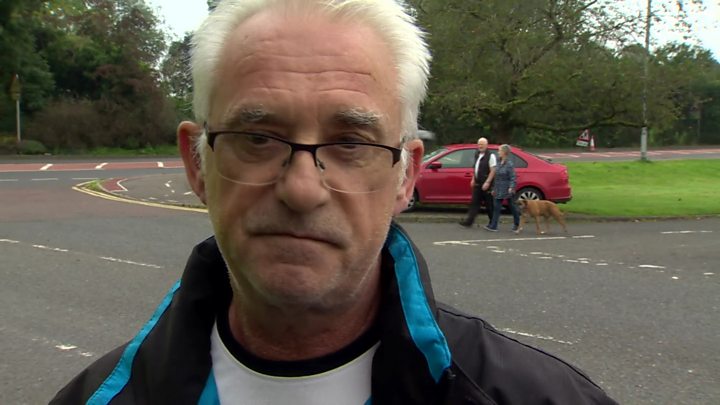 "It will have an impact, [but] let's remember Wrightbus is in administration not liquidation," he said.
"Every day is a new day, a new opportunity to do a deal and that may still be on the table."
Workers in Malaysia
Efforts are also under way to bring home former workers based outside Northern Ireland.
The company had 20 members of staff working between Hong Kong and Malaysia.
It is understood there are also around nine former staff members in England.
Administrators are working to secure them transport home.
Jonathan McKay from Cullybackey, who has been working for Wrightbus for the past 12 years, is currently in Taunton, in south-west England.
He told BBC News NI he was only informed about the collapse at about 18:30 BST on Wednesday in a conference call with other workers.
"We need to get home and see our families and sit down and look at how life is going to change," he said.
Read more: www.bbc.co.uk