The Last Week Tonight host criticized the proposed reductions and detailed how those who voted for Trump will probably be hurt the most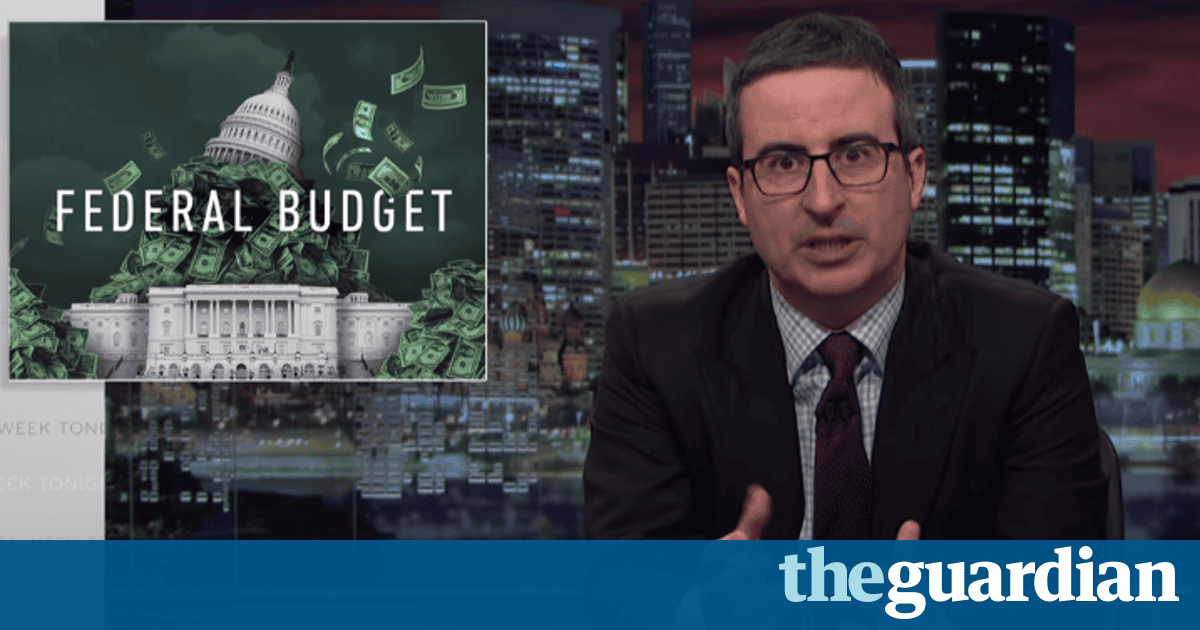 John Oliver has criticized Donald Trumps proposed budget cuts as the work of someone who is consistently monstrous.
The Last Week Tonight host discussed the ex-reality TV stars first budget proposal, referring to it as a presidential moodboard. The moodboard of a president who can always be described as impatient, vain and horny for malice.
While we already know the key members in Trumps cabinet, including Steve Bannon, who constantly looks like he just woke up on a park bench after losing custody of his children, this week gave us closer access to Mick Mulvaney, who took charge of the budget.
In a television interview, he claimed that the key elements were assembled by rewatching Trumps speeches and then using those promises to dictate where to either add or take away funds.
Basically Mulvaney treated Trumps past statements the way Trump treats women: randomly singling out a few of them and then reducing them down to numbers, Oliver said.
He then replayed footage of Trump garbling incoherently about military spending, adding: It sounds like the audiobook of A Farewell to Arms broadcast by an iPhone submerged in hot coffee.
He described his style as fluent toddler psychopath.
In a previous statement, the secretary of state, Rex Tillerson, claimed that the US would be involved in less conflict with Trump as president. Oliver disputed this, saying: He just needs one person to tell him that World War I was called the great war and hes going to want to have a better one out of sheer pettiness.
Oliver went on to detail how many of the agencies being cut or eliminated barely cost anything. You dont cut those agencies as a cost measure, you do it as a fuck you, he said.
Its the budgetary equivalent of inviting Mitt Romney out to dinner at Jean-Georges before not offering him a cabinet position, he said. Trump is so consistently monstrous, sometimes out of sheer coincidence he happens to do something amazing. Trump is truly the stopped clock of assholes.
He finished by explaining that some of the cuts in Trumps budget heavily impact groups that voted for him.
He added: Trumps defenders will say that this is just him being a businessman. Its a first offer, a negotiation, the sort of thing you could learn all about in his book The Art of the Wait, I Seem to be Betraying Everyone Who Supported Me, Ah Well, Forget It. Anyway, Lets Talk About All The Trim I Got in the 80s, Right Fellas? Hunga-Munga!
Read more: www.theguardian.com