"After careful thought and consideration, I have decided to support the Senate tax reform bill," he said in a statement. "I believe this legislation, though far from perfect, would enhance American competitiveness, boost the economy, and provide long overdue tax relief for middle class families."
The controversial bill would mostly cut taxes for corporations and wealthy Americans. A vote on its final passage could happen as early as Thursday.
McCain is one of the last GOP senators to commit to supporting the proposal. At this stage, the tax plan would pass under special budget rules if Republicans lost two votes, even if all Democrats and independents were to oppose it.
"Hardworking people in Arizona" haven't seen a raise in their paychecks, McCain went on to say in his statement, adding that the bill would allow all Americans to keep a higher percentage of what they earn.
This is not a perfect bill, but it is one that would deliver much-needed reform to our tax code, grow the economy, and help Americans keep more of their hard-earned money. Sen. John McCain (R-Ariz.)
McCain voted against tax cuts during President George W. Bush's administration in both 2001 and 2003, noting that those bills would have had a negative effect on the national debt.
McCain's support for the current bill was also in question because he voted against an Affordable Care Act repeal bill this summer. The Senate tax bill proposes repealing Obamacare's individual mandate, a key piece of the current health care law.
The senator said the tax bill has no effect on his arguments for health care reform.
"As a matter of principle, I've always supported individual liberty and believe the federal government should not penalize Americans who cannot afford to purchase expensive health insurance," he said. "By repealing the individual mandate, this bill would eliminate an onerous tax that especially harms those from low-income brackets. In my home state of Arizona, 80 percent of people who currently pay the individual mandate penalty earn less than $50,000 per year."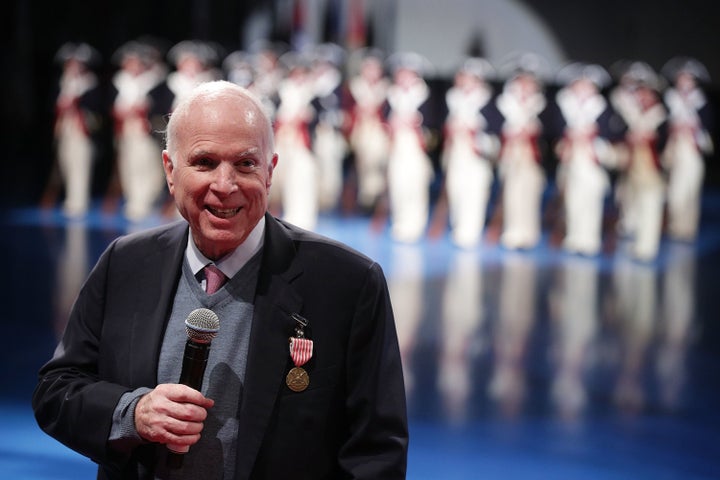 McCain's statement about the tax bill ends with his acknowledgement of the "concerns some of my Senate colleagues have raised about the impact of this bill on the deficit."
"It's clear this bill's net effect on our economy would be positive," he said. "This is not a perfect bill, but it is one that would deliver much-needed reform to our tax code, grow the economy, and help Americans keep more of their hard-earned money."
Read more: www.huffingtonpost.com