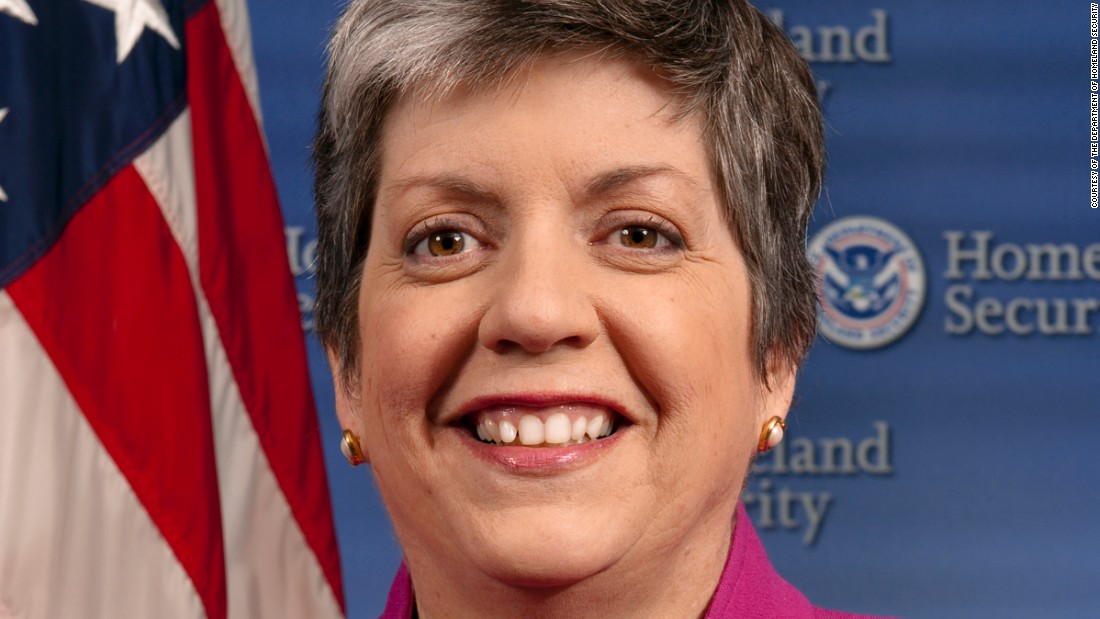 Here's a look at the life of the former Secretary of the Department of Homeland Security, Janet Napolitano.
Birth place: New York, New York
Birth name: Janet Ann Napolitano
Father: Leonard Michael Napolitano, anatomy professor and Dean, University of New Mexico School of Medicine
Mother: Jane Marie (Winer) Napolitano
Education: Santa Clara University, B.S., 1979; University of Virginia, J.D., 1983
Other Facts:
Grew up in Pennsylvania and New Mexico.
First female valedictorian at Santa Clara University in California.
Lifetime member of the Girl Scouts of America.
Enjoys hiking and tennis.
Is a big fan of Arizona professional basketball and baseball teams.
Timeline:
1983-1984 – Law clerk for Judge Mary Schroeder of the US Court of Appeals, Ninth Circuit.
1984-1993 – Associate, later partner at Lewis & Roca in Phoenix.
1993-1997 – US Attorney for the District of Arizona.
July 25, 2000 – Undergoes a successful mastectomy on her right breast for cancer.
January 6, 2003-January 21, 2009 – The first Democrat in twelve years to be governor of Arizona.
November 13, 2005 – Time Magazine names Napolitano as one of the nation's top five governors.
August 7, 2006-July 23, 2007 – First female chair of the National Governors Association.
January 15, 2009 – Napolitano's confirmation hearing before the Homeland Security and Governmental Affairs Committee begins.
January 21, 2009 – The third Secretary of the Department of Homeland Security and the first woman to hold the position.
September 6, 2013 – Napolitano leaves the Department of Homeland Security.
May 17, 2016 –
The Department of Homeland Security hosts an
official portrait unveiling ceremony
honoring Napolitano. The portrait is displayed in the Department of Homeland Security Headquarters in Washington.
October 26, 2017 – Napolitano announces the National Center for Free Speech and Civic Engagement
. The new endeavor hopes to facilitate a "concerted educational, research and advocacy effort that will center on the First Amendment's critical importance to American democracy." Napolitano will chair the center which will be housed at UCDC, The University of California's Washington, DC location.
Read more: www.cnn.com