James Franco attended the 2018 Screen Actors Guild Awards on Sunday night despite having been accused earlier this month of sexually inappropriate behavior.
Franco was spotted in the audience early on during the show's broadcast, but did not appear on the red carpet or participate in pre-show interviews. He was nominated for Outstanding Performance by a Male Actor in a Leading Role for his role as Tommy Wiseau in "The Disaster Artist." Gary Oldman won the award for his role as Winston Churchill in "Darkest Hour."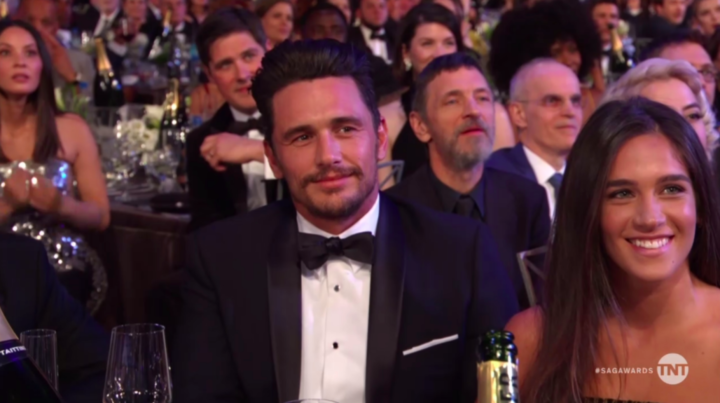 Franco has denied the allegations waged against him, appearing on "The Late Show with Stephen Colbert" days before the LA Times' story was released to say he was "here to listen and learn and change my perspective where it's off."
"The things that I heard that were on Twitter are not accurate, but I completely support people coming out and being able to have a voice," he said, referring to accusations made against him on social media.
Franco also said during an interview on NBC's "Late Night With Seth Meyers" that he has his "own side of this story." But he said he believed "in these people that have been underrepresented getting their stories out enough that I will hold back things that I could say just because I believe in it that much."
"And if I have to take a knock because I'm not going to try and actively refute things, then I will, because I believe in it that much," he said.
"I think that above all, what we've always said is it remains vital that anyone that feels victimized should and does have the right to speak out and come forward. I obviously support my family," Brie told E! News' Giuliana Rancic while on the red carpet. "Not everything that has been reported is fully accurate, so I think we're waiting to get all the information. But of course now is the time for listening, and that's what we're all trying to do."
Read more: www.huffingtonpost.com