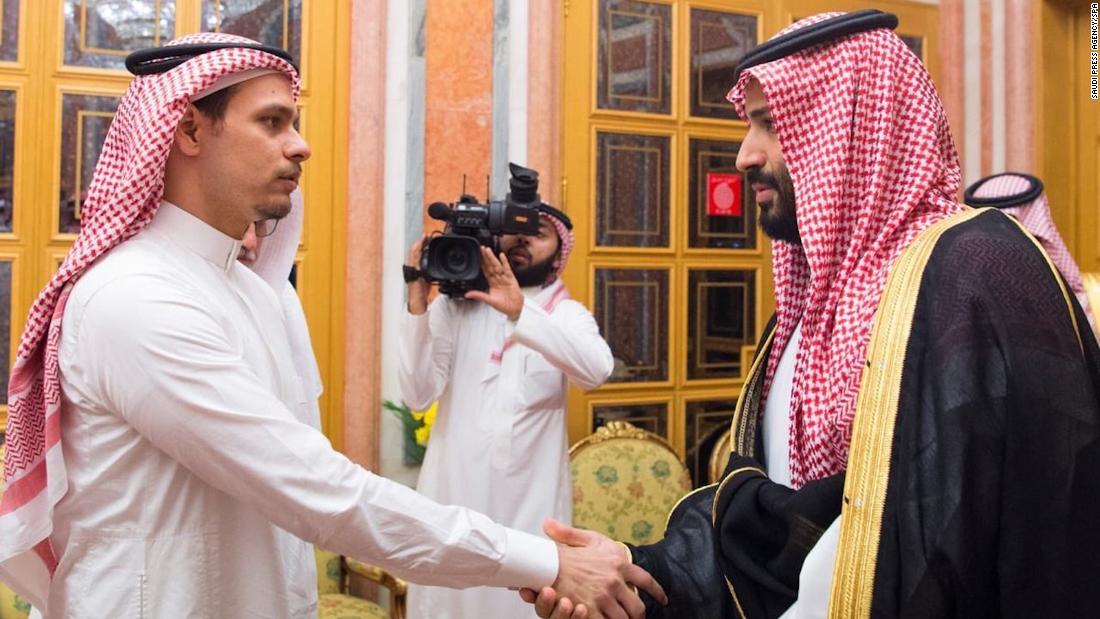 Washington (CNN)The son of murdered journalist Jamal Khashoggi has left Saudi Arabia, a source close to the family told CNN. Salah bin Jamal Khashoggi, a dual US-Saudi citizen, had previously been unable to leave Saudi Arabia after his passport was restricted by the kingdom some months ago.
Initially, Saudi Arabia denied all knowledge of Khashoggi's fate.
On Tuesday, the Crown Prince and his father King Salman were pictured shaking hands with the stone-faced younger Khashoggi at an
investment conference
in Riyadh.
CIA director Gina Haspel is
set to brief
President Donald Trump Thursday on the Turkish investigation into Khashoggi's death. According to The Washington Post, Haspel heard audio in Turkey's possession that is purportedly of Khashoggi's October 2 killing inside the Saudi consulate in Istanbul.
Trump has increasingly expressed frustration with the Saudi response.
The fallout has damaged Saudi Arabia, badly tarnished the crown prince and raised questions about US foreign policy priorities that hinge on the kingdom's financing or cooperation. The ongoing questions have riled Trump, who has been increasingly irritated by the negative coverage, sources say, and blames the Saudis for making him look badly.
On Tuesday, Trump told reporters that Saudi authorities had staged the "worst cover-up ever" of the crime, and suggested to the Wall Street Journal that the crown prince may be responsible.
"The prince is running things over there more so at this stage," Trump said when asked about bin Salman's involvement. "He's running things and so if anybody were going to be, it would be him."
Read more: www.cnn.com