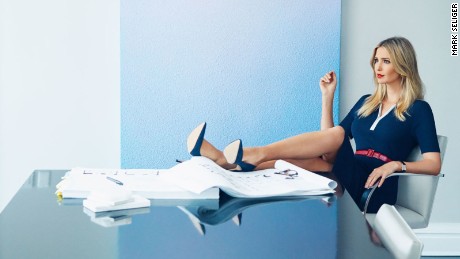 (CNN)Ivanka Trump wants you to know that she's not calling the shots in her father's presidential campaign — and that she doesn't want to.
"My role is daughter. I'm his daughter," she said of Donald Trump and his campaign in an interview with
Harper's Bazaar.
"He undertook something incredibly daring, which required a lot of self-sacrifice … His campaign is his campaign. We have worked together for over a decade, and I love my father, I respect my father. I also understand him and how he thinks. … My siblings and I volunteer our opinions, solicited or not. And I think most children do that with their parents. I think there's something unique in that we're colleagues."
During the interview, Ivanka Trump, wearing a $6,990 Carolina Herrera gown for the magazine's photo shoot, took a business call while holding her five-month-old son. She acknowledged that her privileged upbringing allowed her to have lots of "help" while also pursuing a career within her father's Trump Organization. But despite not living a life of financial hardships, she is passionate about advocating for more affordable child care, as she did in her speech at the Republican National Convention.
"The cost of child care is incredibly onerous," she said. "In half the country, the cost of child care exceeds the cost of housing. It's the largest expense for households. It's not sustainable or appropriate."
Does this mean she'd ever run for office? Donald Trump
said in a recent interview
that he would consider putting his daughter in a cabinet position if he were elected. "I can tell you everybody would say — 'Put Ivanka in! Put Ivanka in!' You know that, right? She's very popular, she's done very well. And you know Ivanka very well."
"I made the mistake of once saying, 'Never say never,' " she said. "I do believe that in life there are so many things I'm doing today that I never thought I'd be doing, so I generally take that perspective. But I said that, and the headline was IVANKA MIGHT RUN FOR OFFICE, so … But, no, it's not something I think I would ever do."
Read more: www.cnn.com