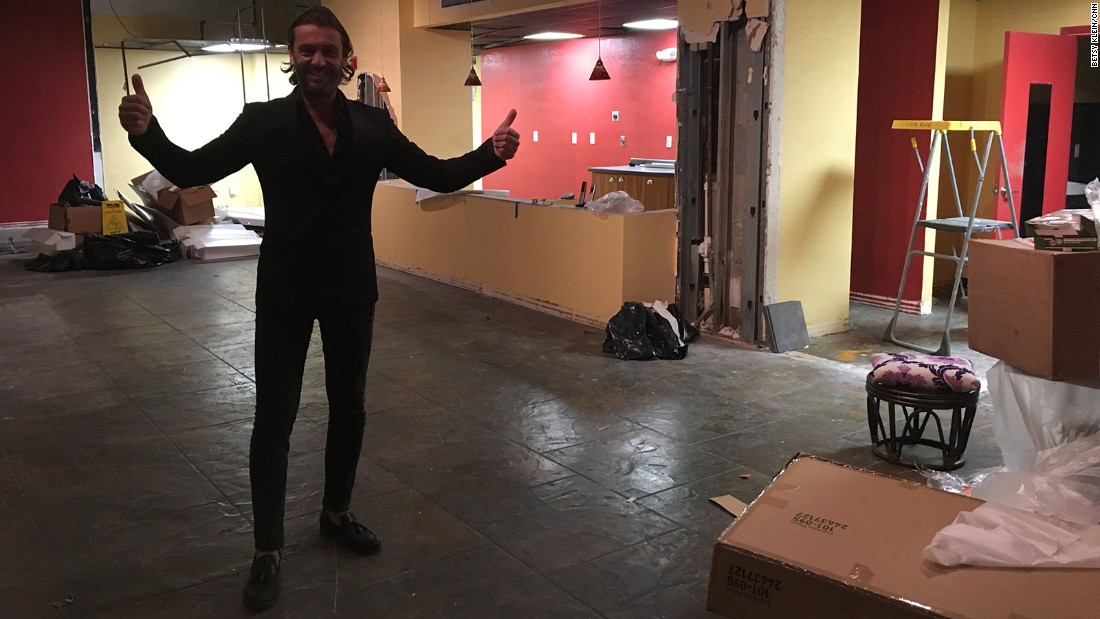 West Palm Beach, Florida (CNN)President Donald Trump has a modern American family tree: a wife, five children from three marriages, two daughters-in-law and a son-in-law, eight grandchildren and two ex-wives.
Family is important to Trump — made obvious by his clan's frequent presence on the campaign trail, his sons Eric and Donald Jr.'s control of the Trump Organization and his daughter Ivanka's and son-in-law Jared Kushner's playing key roles in the West Wing.
And then there's Rossano Rubicondi, the Italian ex-husband of ex-wife Ivana Trump (one of four), who is launching a pizza place less than four miles from Trump's Mar-a-Lago club in Palm Beach, Florida.
Rubicondi met Trump's first wife and the mother of Donald Jr., Ivanka, and Eric, during the 2004 taping of "Ivana Young Man," a
reality special
that ultimately aired on Oxygen in 2006. They began dating.
Now, he's hoping to capitalize on the Trump family's connection to media and television with his own reality show about running the pizza business, currently under development.
Rubicondi also occasionally drops by Mar-a-Lago with Ivana, noting that his name is emblazoned on a plaque at its tennis club from a 2008 tournament victory.
Asked whether he is concerned that a connection to Trump could be bad for his burgeoning business given Ivanka Trump's brand losing business at Nordstrom and other retailers, Rubicondi shrugged.
"I'm not worried," he said. "There will be someone on the way that will criticize my operation or will criticize whatever because I'm linked to [the Trumps]. That's part of the reality that we live in today that Donald has become President … There is not much you can do about it.
To Rubicondi, Ivana is a great source of inspiration to the President.
"They're on the phone all the time during the campaign," he said of his ex-wife and the President. "They're very close, very supportive to each other. They built it. They did it. And they still represent the American dream, regardless if you like it or not, since the '80s."
Read more: www.cnn.com