With their hopes dashed that peace with Ethiopia would bring an end to national service, young Eritreans must either accept a life of forced labour or flee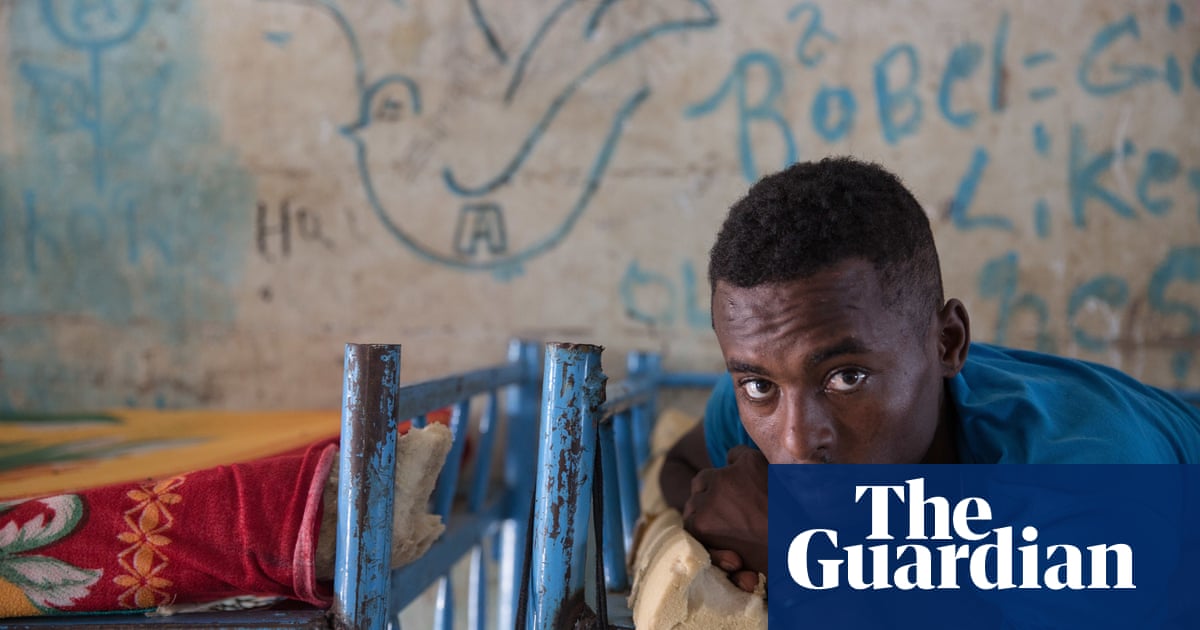 Dawit was tiring, but he could not stop. An Eritrean schoolteacher on the run, he was crossing the border to Ethiopia alone at night, with only a stick to protect himself against the hyenas and the military squads who pick up runaways.
He was risking his life to get out so that he could take up a scholarship in the US. In Eritrea, one of the most isolated and repressive countries in the world, young people have no future. Their choice is to undertake compulsory national service, or try to flee.
Eritrea's national service is harsh, pays a pittance and goes on indefinitely. Usually, conscripts go into the military. But Dawit had been doing his national service as a teacher for more than 13 years. The government would not let him go.
When Eritrea signed a peace deal with Ethiopia in July after a 20-year standoff, rumours began circulating that gave Eritrean families great hope. People whispered that political and religious prisoners were about to be freed, that the country's most notorious jails would be closed, and that the indefinite conscription of anyone aged between 18 and 50 would end.
Many believed the historic reforms introduced by Ethiopia's new prime minister, Abiy Ahmed, were also bringing change to Eritrea, which has been ruled by former revolutionary fighter Isaias Afwerki since the country gained independence from Ethiopia in 1991.
In July, the Eritrean embassy in Ethiopia reopened, and the first commercial flight in two decades took off from Addis Ababa to Asmara, with champagne and roses handed out on board. Last month, the road border was reopened in two places. Reunited relatives embraced and soldiers in fatigues danced in celebration.
At one graduation ceremony, reportedly attended by Afwerki, a new batch of conscripts were told they would serve for no more than 18 months.
"All the mothers in Eritrea think their kids are coming back from the frontlines," says Helen Kidan, from the Eritrean Movement for Democracy and Human Rights.
Read more: www.theguardian.com