Abandoned and isolated, thousands of elderly people in the former Soviet republic suffer a life of great hardship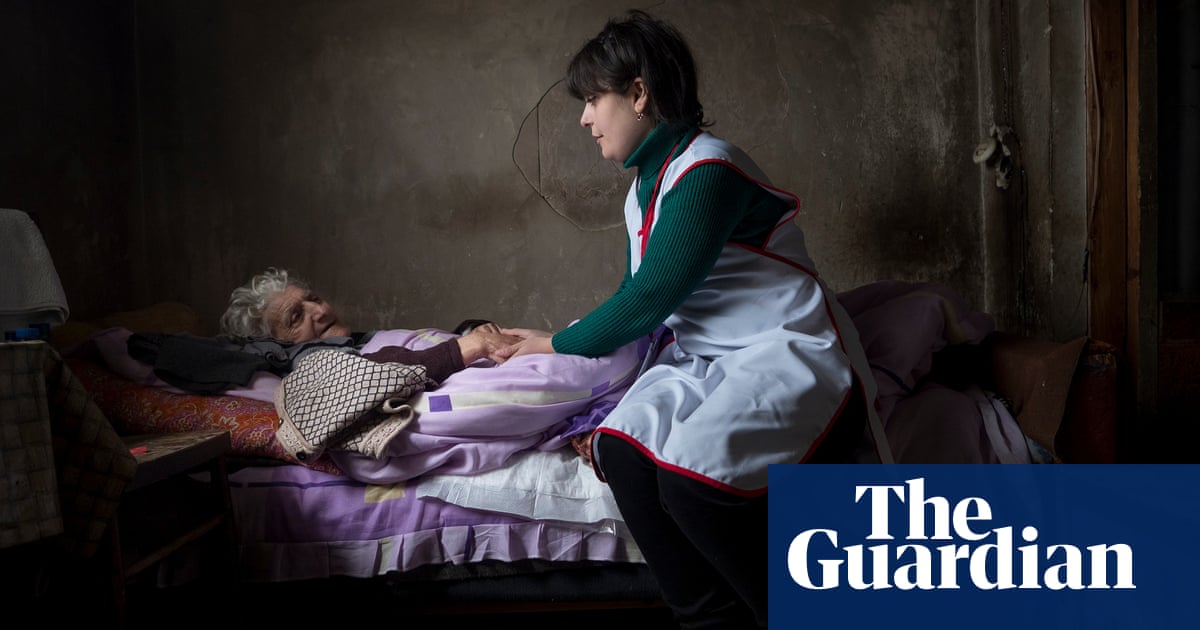 Political upheaval, poverty and an exodus of young people to Russia to find work have taken their toll on the former Soviet Republic of Armenia, and in particular on its elderly people. Thousands of over 75s struggle to survive, coping in temperatures of -30C in winter and unable to afford medicine or sufficient food on their meagre pensions.
In early 2017 I was commissioned by the Swiss, Monaco and Armenian Red Cross societies to bring awareness of the plight of the elderly in Armenia and to focus on a pilot project which was being put in place to try and help them.
I was no stranger to Armenia having travelled there several times on assignments to cities and rural areas in the north of the country. Yet I had only an inkling of the hardships faced by older people through Hasmik, an elderly woman, whom I always found huddled in her barrack-like single room in all her clothes to keep the cold from her bones. Her room had no running water, a toilet or heating. Her pitiful pension paid for the electricity to heat a clothes iron, which she used to keep her bed warm by placing it between the bedclothes. She couldn't afford firewood for the stove or even enough food – she purchased day-old, discounted bread from the local bakery.
As I discovered, it's a problem on a massive scale. In the city of Vanadzor, for example, there are more than 20,000 elderly people in a population of 68,000. Many have been left to fend for themselves. With tiny pensions, even finding the money to pay for basic necessities such as food and heating is a struggle. I hoped the photographs I took of those I met would raise awareness of their plight.
I first visited older people in Vanadzor and Gyumri in 2017, and returned early this year, to see how their hardships had been reduced by the intervention of nurses, home helpers and volunteers from local branches of the Red Cross.