Child sexual abuse is frighteningly common and hugely damaging. But a new project is collecting survivors stories and revealing what is needed to heal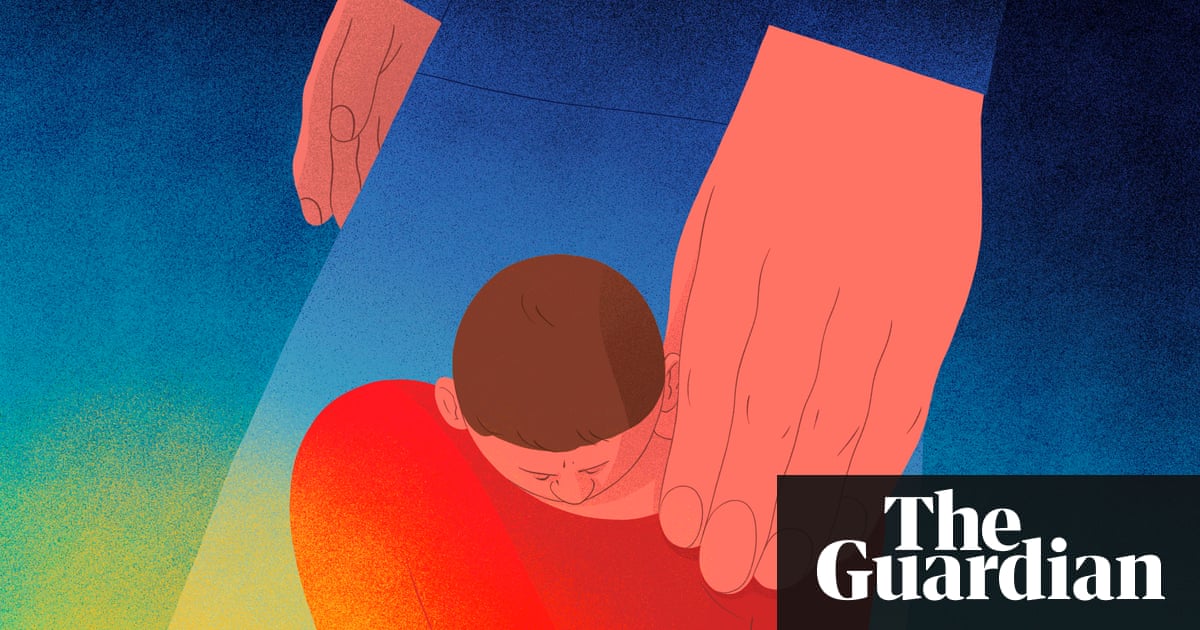 The first thing Sabah Kaiser does after sitting down at the table when we meet, is to pick up a pen, and write her name on the nearest sheet of paper. She does it almost unthinkingly, and only later will it come to seem significant.
When she was a little girl, Kaiser wrote her name a lot. She scrawled it defiantly on the wall at home, balancing precariously on a banister four floors above the ground to reach the wallpaper: "Sabah is the best." Later, she wrote it in foster homes: "I would find the hardest place that I could reach, or the most beautiful or lovely area, and write 'Sabah is the best'."
It was a coping mechanism she learned young, without really understanding why. But now, at 43, she recognises it as a way of fighting the feelings of worthlessness and shame so many child abuse survivors experience. "It was saying: 'Look at me, I belong here; I can do the same as you, if not better.'"
The name she writes now is not, however, the same one she had then. Kaiser changed it by deed poll years ago, borrowing inspiration from Keyser Söze, the character in the film The Usual Suspects who has a double life. Kaiser, she explains, means king; above other men, but below God. It is a powerful name, and the one under which she approached the Truth Project.
Set up by the government's Independent Inquiry into Child Sexual Abuse, the project gives individual victims and survivors a chance to be heard; to share stories in confidence, helping inform the inquiry's investigation into the widespread failure of institutions from churches to boarding schools to halt abuse. So far it has collected more than 1,000 stories (and remains keen to hear more), and while the details are often harrowing, they are striking in what they reveal about the lifelong consequences. As one survivor says in the report published this week by the Truth Project, it's "like pebbles thrown into a pond; the ripples keep on getting bigger".
Last week, the World Health Organisation formally recognised the existence of complex post-traumatic stress disorder, a condition from which it is thought many survivors of childhood abuse suffer. It differs from other forms of PTSD in that sufferers tend to have "a completely pervasive and rigid negative belief about themselves", says the inquiry's chief psychologist Bryony Farrant. They may struggle with managing their feelings, trusting others, and with feelings of shame and inadequacy holding them back in school or working life. An analysis of Truth Project participants found that 85% had mental health problems in later life, including depression and anxiety, while almost half struggled with education or getting a job. Four in 10 had difficulties with relationships, with some avoiding sexual intimacy altogether, while others had multiple sexual partners; some suffered difficulty eating or sleeping, were dependent on alcohol, or were drawn into crime. One in five had tried to kill themselves.
Surprisingly, other research has shown survivors are at greater risk of illness, including heart disease and cancer, with years of chronic stress taking a physical toll on their bodies.
Farrant stresses that not every survivor's story ends badly, and that their fates are certainly not set in stone. "I feel very hopeful and positive that people can recover, and certainly in my clinical work I've seen that," she says. "The brain is far more plastic than we've previously understood, which means there are far more opportunities for people to repair some of the impacts from childhood trauma."
But if a new technology, drug or junk food were doing such damage, it would be classed as a public health emergency. It is striking, then, that the toxic legacy of child abuse gets less attention than theories about whether social media makes teenagers anxious or skinny models fuel anorexia. "For me, this is the most public secret we have," says Sarah Champion, Labour MP for Rotherham, a town still grappling with the aftermath of the child sexual exploitation scandal uncovered seven years ago. "I think people recognise and understand it, we're just not prepared to confront it." The Truth Project is trying to bring it out of the shadows.
Read more: www.theguardian.com