The city has launched a series of initiatives to combat social isolation amid polls suggesting one in four residents have grappled with the problem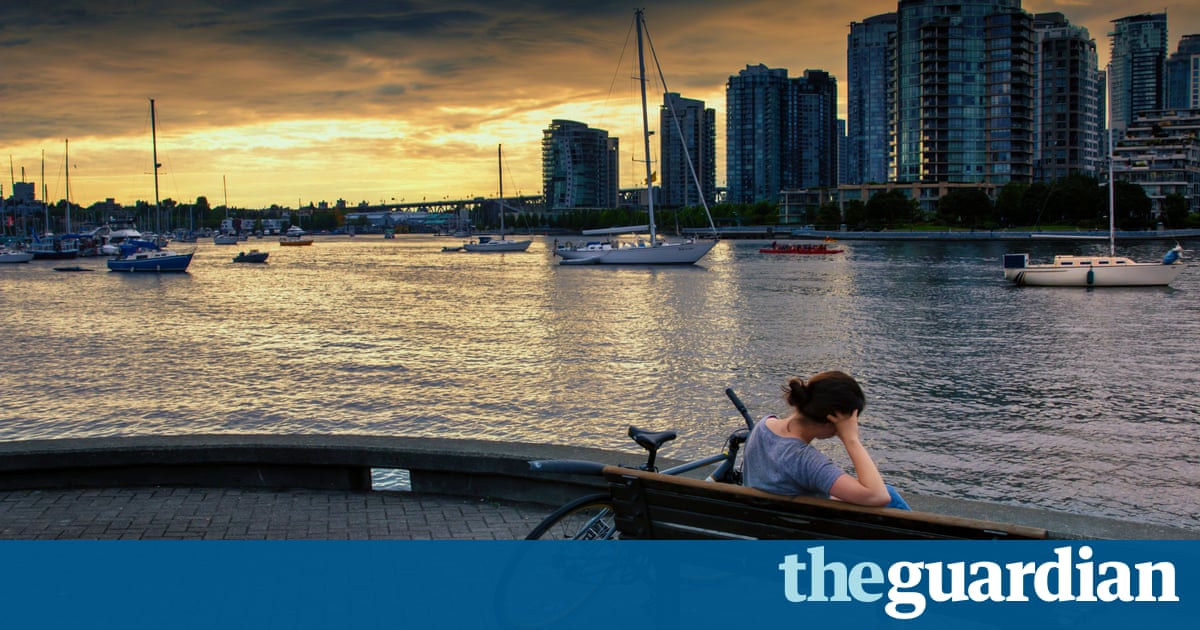 It has long been rated as one of the worlds most liveable cities. But beyond its dazzling skyline and ocean views, Vancouver has for years struggled with an issue thats rarely featured in any global ranking: loneliness.
Amid polls suggesting one in four Vancouver residents have grappled with social isolation, the city has launched a range of initiatives aimed to combat the problem.
The municipal government entered the fray in 2012 with the launch of the Engaged City taskforce, a working group to tackle the sense of disconnectedness that many residents felt. But when the groups 22 members met for the first time, some of them wondered if the authorities were overstepping their boundaries, said member Mark Busse. We sat around the table going, Are we supposed to make sure everyone is happy?
The roots of the issue lay in a series of surveys carried out by the Vancouver Foundation, a community group that asked 275 charitable organisations and more than 100 community leaders across metro Vancouver to weigh in on the most pressing concerns facing the city.
Few pointed to poverty or homelessness. Instead, leaders detailed a growing sense of isolation among metro Vancouvers 2.4 million residents. It was very surprising, said Lidia Kemeny of the Vancouver Foundation.
The perception was confirmed the following year in a survey of about 3,800 residents. About 25% of those polled said they felt lonely at times, while one in three said they found it hard to make new friends in the city. One man confided that since moving to Vancouver seven years ago for work, he had never once been asked to go out for a beer.
Those who reported feeling most alone were between the ages of 24 and 34.
The findings shocked many in Vancouver. When we first set out to do this research, people kind of rolled their eyes, Kemeny said. But when we released it, we were just totally unprepared for the response that it generated. It really hit a nerve with so many people.
Loneliness and its link to health challenges ranging from depression to high blood pressure was suddenly a topic of conversation across the city. Even something simple, like joining a club or a regular gathering, is as good for your health as quitting a three-pack-a-day smoking habit, said Kemeny, whose foundation hands out small grants to those willing to organise community events, from knitting circles to origami workshops, aimed at bringing people together.
Read more: www.theguardian.com