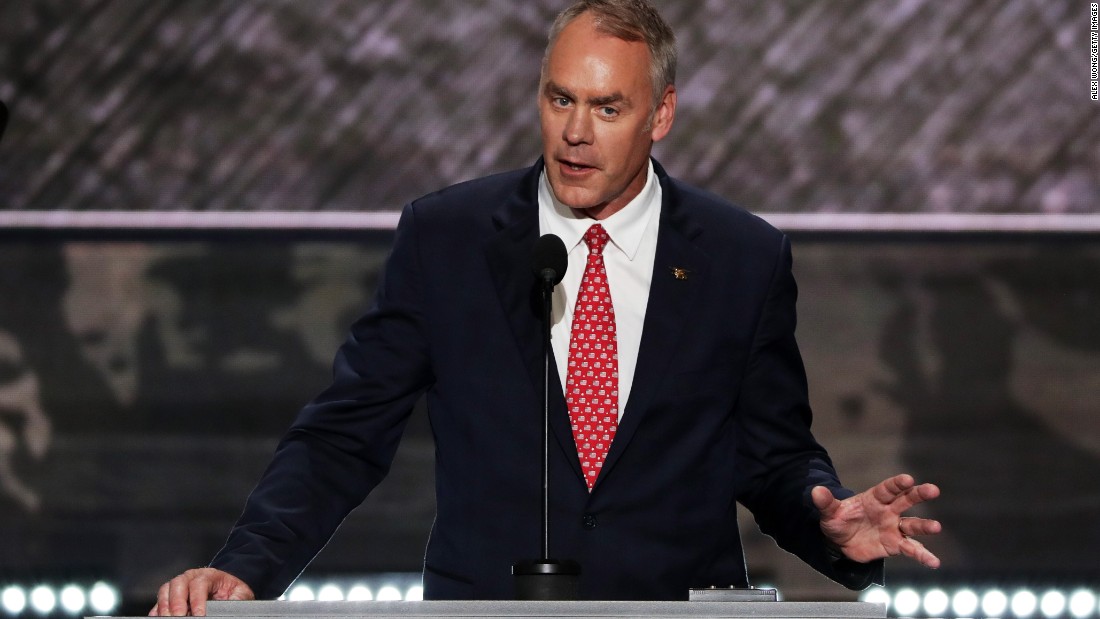 Washington (CNN)President-elect Donald Trump's nominee to lead the Interior Department pledged Tuesday to review Obama administration actions limiting oil and gas drilling in Alaska and said he does not believe climate change is a hoax.
Montana Rep. Ryan Zinke appeared before Senate Energy and Natural Resources Committee as the Senate heads into a second week of intense confirmation hearings after a long holiday weekend.
Zinke would not commit to doing so, but would not rule it out.
"It will be interesting to see if the President has authority to nullify a monument," Zinke said. "Legally, it's untested. … I think if a President would nullify a monument it would be challenged, and then a judge would determine (legality)."
But going forward, Zinke said his priority would be working with states and local communities ahead of time to get people on board with monuments.
"A monument, when it falls in a state, I think the state should have a say," Zinke said. "I view it as absolutely critical to have state and local support on a monument that they participate in."
Like his predecessors, Zinke committed to traveling across the country and visiting states — but especially pledged to visit Utah, where one of Obama's controversial monument designations was established.
Teddy Roosevelt as a role model
Zinke is a decorated former Navy SEAL, serving 23 years, and former state senator. He is in his second term in Congress, being elected for the first time in 2014.
His selection as the Interior nominee was due in part to his views as a Western state lawmaker and on public lands. Trump's son, Donald Trump Jr., is an avid hunter and fisher and subscriber to a Teddy Roosevelt view of public lands that mixes conservation and development. Zinke often cites himself as a Roosevelt acolyte, as well.
Trump Jr. was actively involved in the search for an interior nominee, speaking openly with sportsmen publications about his interest in the role.
"I am an unapologetic admirer of Teddy Roosevelt and believe he had it right when he placed under federal protection millions of acres of ourfederal lands and set aside much of it as ourNational forests," Zinke will say in opening remarks released by the transition. "I also recognize that the preponderance of our federal holdings are better suited to be managed under the (Forest Service Chief Gifford) Pinchot model of multiple use using best practices, sustainable policies and objective science."
Read more: www.cnn.com