Guardian reporter Oliver Laughland travels with the Rev Dr William Barber, who is taking his Poor Peoples Campaign on a 14-state tour across America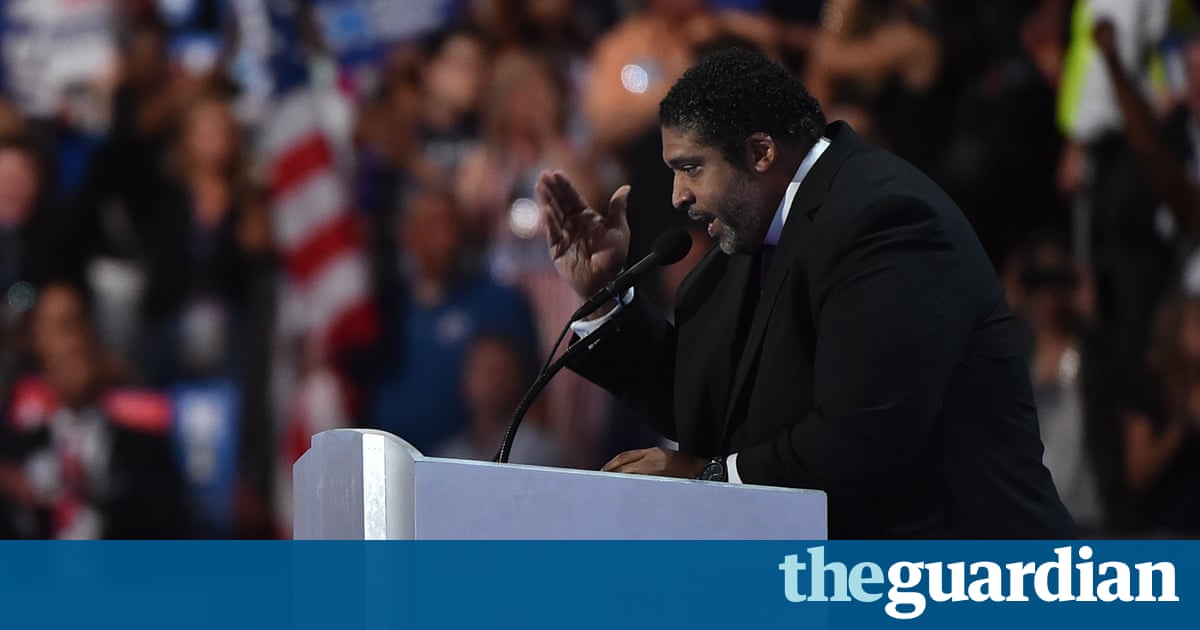 Chicago, Illinois
The Rev Dr William Barber stands at the pulpit where Martin Luther King Jr preached 50 years ago, issuing an impassioned call to arms, his deep baritone filling the church.
"It's time for a breakthrough," he calls, almost howling, sweat dripping from his brow, as an organist punches frantic chords in accompaniment. "We've got to break through the silence. We've got to break through the hate. A breakthrough until every poor person has a guaranteed income."
"Hallelujah!" the 600-strong congregation cries back. The walls of the Stone Temple Baptist church almost seem to shudder.
"A breakthrough until voting rights are secure, until we are truly one nation," he calls, hurling his notes from the lectern and hauling his 6ft 2in frame across the stage.
The oration is infectious, Barber's typical brand of liberation theology fusing constitutional politics and biblical principles of love and mercy. It makes not just the hairs on your neck stand on end, but your whole body sway.
The 54-year-old pastor from North Carolina is not just here to preach – this is the start of what he hopes will be a nationwide movement to complete the work that King could not. It is the first organised campaign of civil disobedience in the Donald Trump era. It's aim? To bring about a "moral revival across the US".
Read more: www.theguardian.com