The strange world of Gab, Americas new social network of choice for the disaffected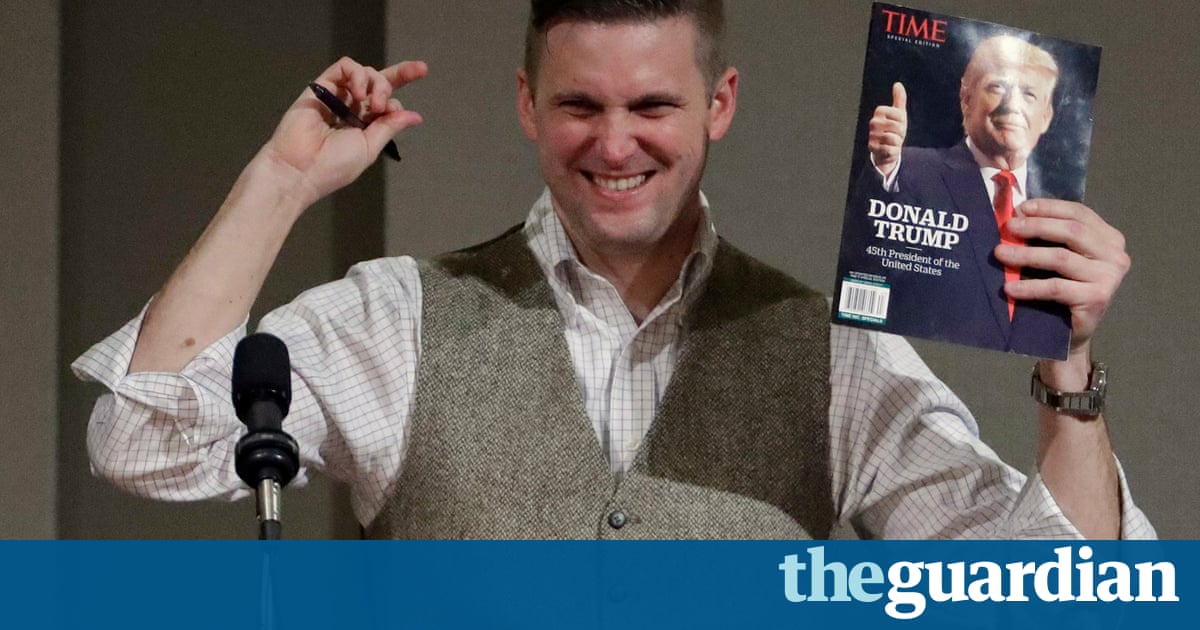 In the wake of Donald Trumps presidential victory, it was said that Twitter had helped swing the election for the property developer, reality TV star and insatiable tweeter. But some of his more high-profile supporters on the so-called alt-right who have had their Twitter accounts suspended are abandoning the platform in favour of a new social network called Gab.
The self-styled cult iconoclast Milo Yiannopoulos of Breitbart has apparently joined the likes of Trump attack-dog Ann Coulter and the excitable Alex Jones of Infowars in signing up with Gab. There is even a parody RealPresidentTrump account that for a short while presented itself all too convincingly as the real thing.
And recently the white nationalist leader Richard B Spencer went so far as to claim that Twitter had sent execution squads across the alt-right to purge users with far-right views. He predicted that Gab would be the place where we go next.
The brainchild of its 25-year-old Christian conservative founder, Andrew Torba, Gab promises to guarantee free speech, no matter how offensive. It is currently in the early beta stage of development and there is an extensive waiting list to join. When I applied, wanting to take a look at the site, I was told there were more than 400,000 applicants in front of me, and was advised that it could take a week before I was allowed on.
Instead I used the login of a colleague in America and spent 48 hours in a strange world of Trump worship, white nationalism, racism, conspiracy theory, gun idolatry and crass humour, all of it delivered with the righteous conviction of total certainty. The effect is a little like viewing the world through a circus mirror while being constantly told that this is what reality looks like.
The site is divided into 11 sections, including news, politics, technology, sport, art and philosophy, although the distinctions can often look arbitrary because a similar, slightly rabid rhetoric informs many of the postings, regardless of heading. Like a lot of social media it feels a bit empty, reminding you of that old Gertrude Stein quote about her hometown of Oakland: there is no there there.
The way it works is that Gabbers can vote a post up or down, so that the most popular posting is at the top of the page. At the top of the politics page when I first checked in was a contribution from a poster named Lord Humungus. It featured a photograph of Michelle Obama and another of Melania Trump, along with the observation: Im proud to soon have a #FirstLady whos actually pretty and more human than ape.
That was the extent of the wisdom that had earned top spot in the politics listing. A little way down, Our Talking Points linked to a YouTube video that claimed that the Sandy Hook school massacre, in which 20 children and six teachers were shot dead, was a hoax with the hashtag Newsisfaked! The belief that the shooting was staged, that the grieving parents are professional actors and that President Obama only pretended to cry while speaking about the tragedy are themes that break out across the site like acne.
Distrust of the mainstream media (MSM) is widespread on Gab, with posters often citing blogs, obscure news sites or Russian media for supporting evidence. The attitude is summed up by an image posted on the site of a tombstone with the engraving 2016 RIP Mainstream Media: lied, cheated and overplayed their hand.
A notable outcome of the new anti-liberal political order thats taking shape is that both the far right and far left are inclined to venerate the autocratic figure of Vladimir Putin, and in particular his murderous intervention in Syria.
Several posters brought admiring attention to an interview with Syrias president Bashar al-Assad on the Russian-state funded Russia Today, in which Assad claimed President Obama was behind the creation of Islamic State.
Not all Gab posters are paranoid conspiracy theorists, Putin-lovers and gun fanatics. There are some innocuous or mildly sceptical posters, and even one or two Democrats. Moreover, Torba insists that the site is open to everyone of whatever political persuasion. However, its clear that the overwhelming tone is of a politics that starts with Trump and moves swiftly and hysterically rightwards from there.
Read more: www.theguardian.com