The breaking of the fast was the first to be organized by three Muslim members of Congress and be attended by party leadership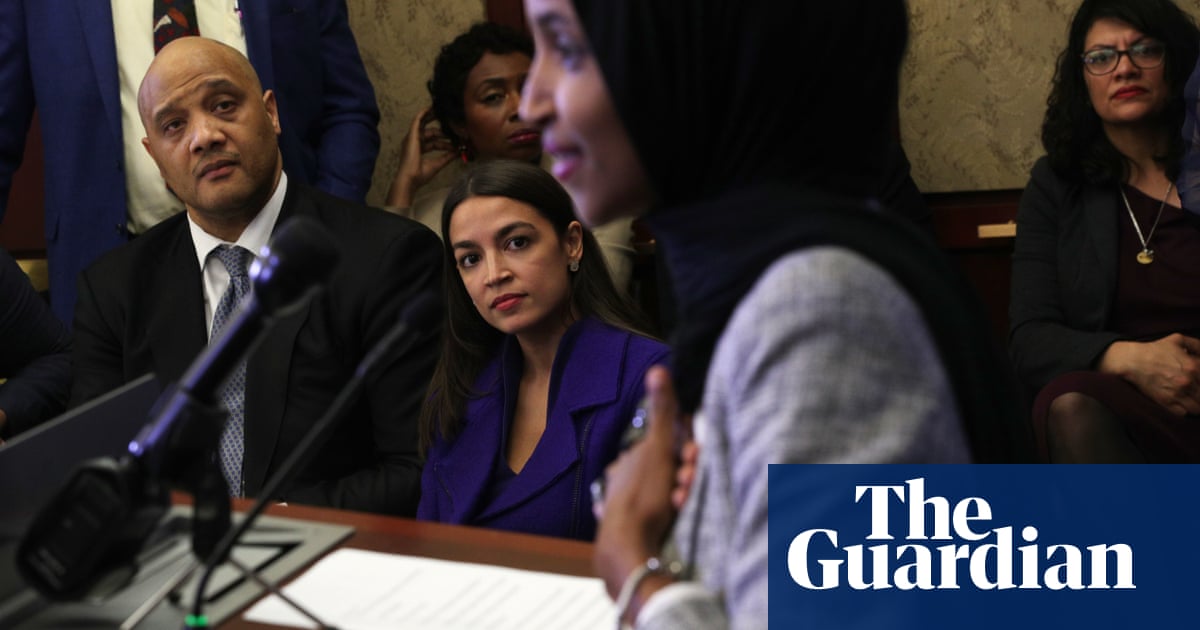 US congresswoman Ilhan Omar had just won her primary in Minnesota last year, putting her on track to make history, when she found herself in a meeting with Nancy Pelosi.
Pelosi, then the House minority leader, pointed out that Omar had a smooth path to victory in the reliably Democratic district. She then asked Omar to name the one thing that worried her, to which the Somali refugee turned politician responded: her headscarf.
Omar recounted her exchange with Pelosi at the first ever congressional Iftar on Monday before roughly 100 Muslim Americans who had gathered for the event – a moment of history for Congress.
Omar was joined by the two other Muslim members of Congress – representatives Rashida Tlaib and André Carson – who all shared some of the challenges they faced on the basis of their identity as part of an institution still struggling with diversity.
Omar's anecdote about meeting Pelosi alluded to the challenges she might face as one the first Muslim women to take the oath of office inside the US Capitol.
"Ignorance is very pervasive in this country," Omar recalled telling Pelosi. "I am worried that when I show up in November, as the victor of [this] election, that they will do everything to make sure that I will not be able to wear my headscarf to represent my constituents."
Read more: www.theguardian.com