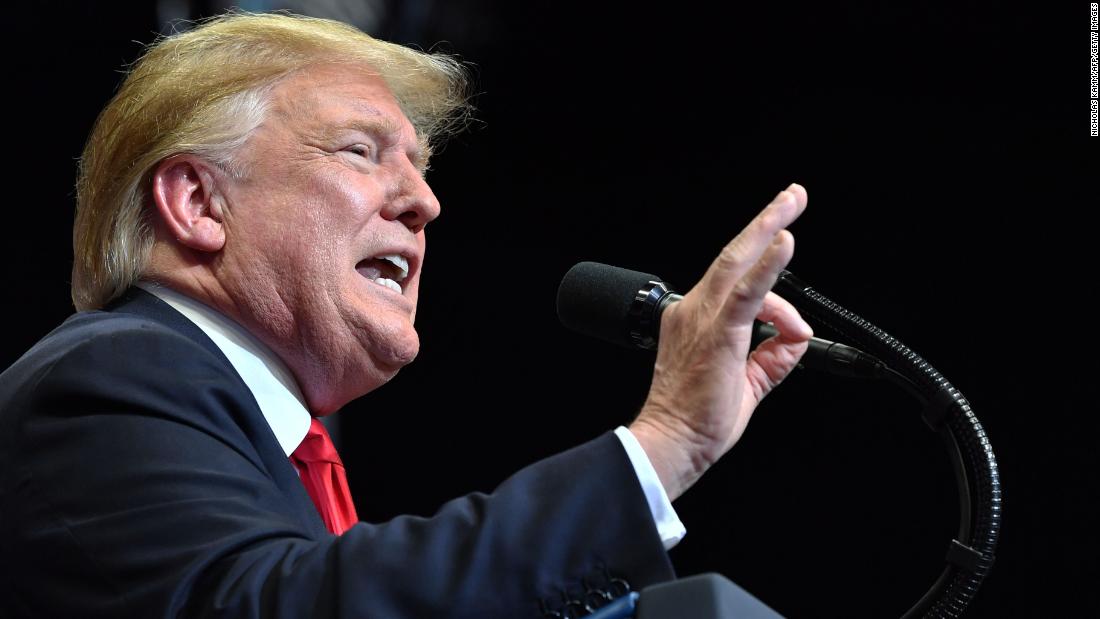 (CNN)President Donald Trump rose to power propelled in part by his rhetoric about invaders from the south swarming the border, and his claim that Mexico was "sending" rapists and killers, but the facts proved quite the opposite. The government's own figures showed the number of people crossing the border had been declining steadily. And in 2015, when Trump launched his campaign, a Pew Research Center analysis found that among one group of migrants, Mexicans, more people were leaving the United States for Mexico than coming across.
After two years in office, Trump's bravado-driven policies have contributed to reversing what was a positive trend. How else to explain the sharp reversal in what looked like hard-won gains in a complicated, morally-wrenching problem, starting just after Trump took office?
Years after claiming there was one, Trump now has a real crisis.
If you think the problem is how to stoke the passions of Americans in order to win more votes, then the question looks different. Nationalist leaders have a thing for migrant and refugee crises. Hardly any issue is more beneficial to their hold on power. Whether real or imagined, the specter of outsiders "invading" the country contains the perfect elements of us-versus-them passion and fear-inducing uncertainty to rally voters around a flag-hugging strongman.
If Trump were looking for something more than political fuel to ignite hotter fires among his staunchest supporters, he would offer a thoughtful, muscular policy, one that would invigorate Washington's efforts to improve conditions in Central America, an effort that serves US security and economic interests as much as it does that of its neighbors.
That's Trumpian hogwash. Don't believe it.
Trump's own policies have helped bring us to this moment. Consider the numbers.
I won't accuse Trump of deliberately trying to make the crisis worse, even if it benefits him. He will surely enjoy watching Democrats try to offer solutions that will alienate part of the population.
But the President's ideas are counterproductive.
Instead, the United States should launch a two-pronged strategy. One to tackle the immediate crisis, another to stabilize Northern Triangle countries.
Sure, improve fences, install electronic surveillance equipment along the border to stop drug traffickers. But the border problem will not ease until Central America stabilizes, until violence and corruption subside.
A large-scale effort to achieve that would cost much less than a border and would actually get at root issues. If Trump really wants to solve the problem, not just emit dog whistles and inflame passions, that's what he would do.
Read more: www.cnn.com