David Shulkin risks being pushed out of his job. At the heart of his conflict with Trump: his resistance to aggressively privatizing veterans healthcare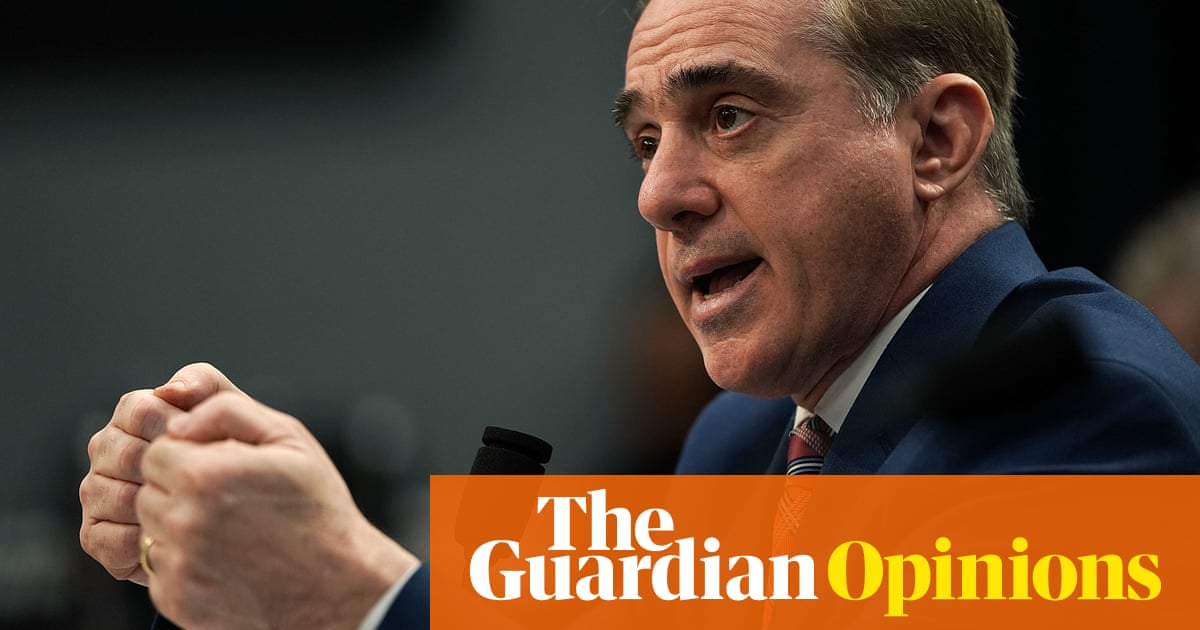 The Donald Trump White House doesn't embody chaos as much incompetence. There is no grand vision or architecture to Trumpism today: it's a man, often isolated, watching far too much TV.
Courtiers come and courtiers go. No one is safe in a castle where the king changes his mind as easily as he changes the channel. Dystopia is staved off only because Trump is too frenzied and unfocused to realize it.
Meanwhile, we are left with bizarre scenes like Trump's attempt to sack David Shulkin, his secretary of veteran affairs, and possibly install his energy secretary, Rick Perry. Trump's crusade against Shulkin would make headlines in more genteel times (2015?) but hardly rates a mention in the news now. Rex Tillerson and Hope Hicks are prime time players in this maniacal soap opera. Not Shulkin.
When Trump appointed Shulkin last year, the veteran bureaucrat was arguably his most noncontroversial cabinet pick. He was confirmed 100-0 in the Senate. A member of the Obama administration, Shulkin had the backing of Democrats, Republicans and, most crucially, veterans groups. If there was one thing Trump did right last year, it was appoint Shulkin.
One source of conflict is the reality of DC, amplified by Trump: many of the officials who serve under a cabinet secretary are political appointees, meaning they are chosen by the White House, not the secretary. Republicans loyal to Trump are answering to a boss who once worked for Obama and had no connection to Trump's orbit.
While Shulkin's problems with Trump could be traced to an ethics scandal revealed by an inspector general's report, the conflict actually runs much deeper. By Trumpian standards, Shulkin's misstep was forgettable: his wife's travel to Europe was improperly paid for with public funds. Shulkin repaid the money.
At the heart of the conflict is Shulkin's resistance to aggressively privatizing veterans' healthcare. Conservatives have long wanted the government out of healthcare and have fought to make this a reality in the wake of bipartisan efforts undertaken by Senators Bernie Sanders and John McCain to sure up the Department of Veterans Affairs (VA) in the wake of scandals in 2014 – inordinate wait times for vets and improper oversight of local hospitals from Washington.
The Sanders-McCain overhaul pumped money into the system and stabilized the VA. Bob McDonald, Obama's VA secretary, was popular with veterans groups and many urged Trump to keep him. Shulkin's selection was a seeming vote for continuity, and many of them breathed a sigh of relief.
Even as Trump's allies try to use Shulkin's money mistake as a pretext to fire him, veterans continue to rally around him. The American Legion, Vietnam Veterans of America, and other groups continue to back Shulkin.
Why? They are rightfully afraid of an unshackled rightwing drive to destroy government-run healthcare for veterans. The Koch brothers are funding the Concerned Veterans for America, a front group for their privatization efforts. If the Kochs and the Trumpists within the VA are successful, veterans will be price-gouged for their healthcare.
Policymakers in both parties have long argued that offering veterans unrestricted choice between a public healthcare system and private medical providers would be too expensive, leading to the collapse of the system. Shulkin and almost anyone who understand healthcare favor a measured approach: private care approved when wait times get too long or if veterans live too far away from a certain facility.
If Shulkin is dumped, it will mean more than just a change in the cast of characters of Trump's reality TV show. It will mean victory for the most retrograde forces of the Trump White House. It will mean, most tragically, veterans paying far more for the healthcare they long ago earned.
Read more: www.theguardian.com