After 105 days on strike, the billionaires including Donald Trumps jobs czar won, leaving many Momentive workers unhappy and worried about their futures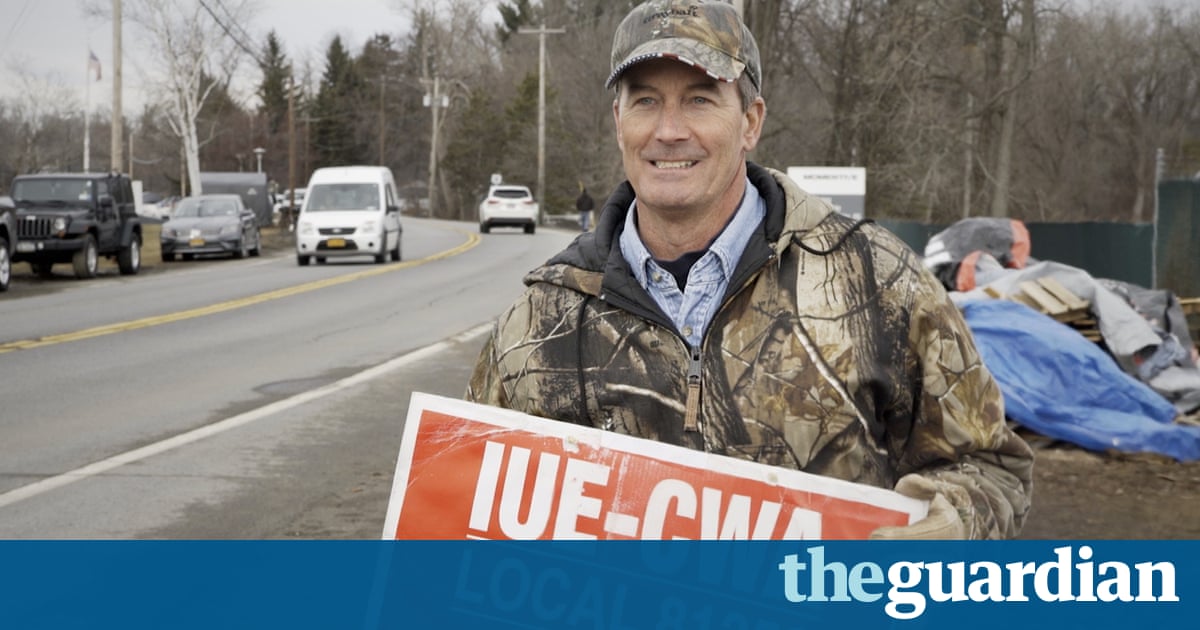 Hard by the Hudson river about 14 miles north of Albany, the sprawling Momentive Performance Materials factory in Waterford has supplied generations of upstate New Yorkers with secure, well-paid, blue-collar jobs. Jobs that the US, and much of the industrialized world, has been losing and whose loss has set off a political time bomb. Now Momentive workers fear those jobs are gone.
Workers went on strike at Momentive last November hoping to fight off a new contract that would have slashed their healthcare and retirement benefits. The industrial action started in the white-hot heat of the election, and many of Momentives workers voted for Donald Trump, whose appeal to blue-collar workers helped Trump comfortably beat Hillary Clinton in Saratoga County, Waterfords district.
The plant has another tie to Trump. Since it was sold by General Electric in 2006, one of its major investors has been Blackstone, the private equity firm run by Stephen Schwarzman, Donald Trumps billionaire jobs czar. He is one of six billionaires including the largest shareholder, Leon Black of Apollo Global listed as Momentive backers. Between them they have a personal fortune of $24.6bn.
I would pray to God that Donald Trump would reconsider what he is doing and have a talk with some of these people, especially Mr Schwarzman, about what is going on here in Waterford, Dominick Patrignani, president of the IUE/CWA Local 81359 union, told the Times Union as negotiations unfolded. We are extremely concerned with the loss of jobs, and this guy is supposed to be the new czar of job creation and growth.
Read more: www.theguardian.com