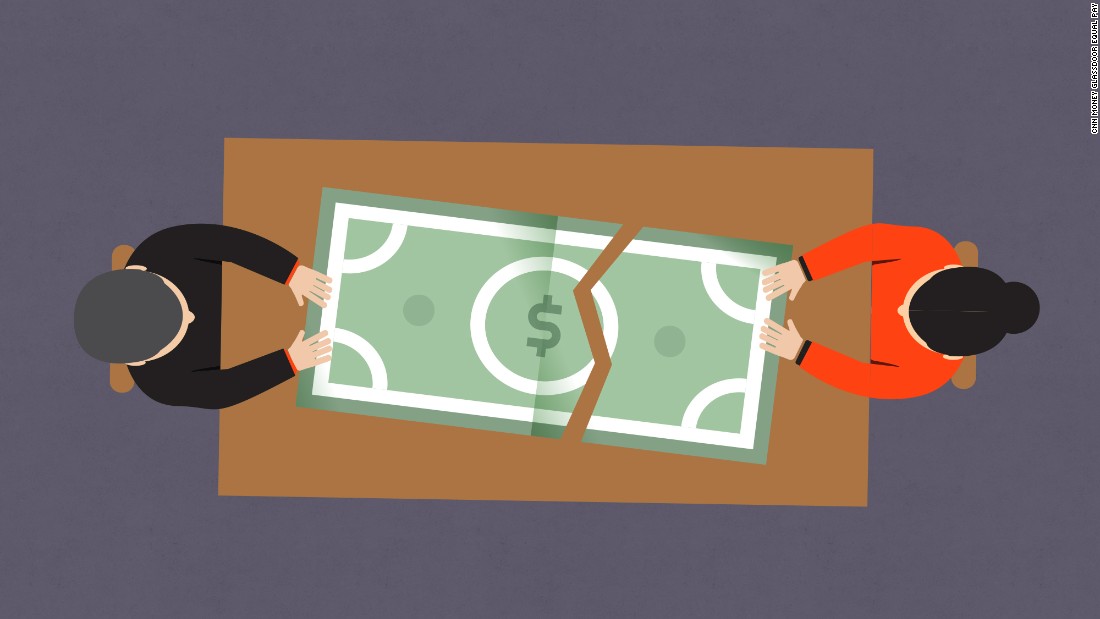 (CNN)Cynthia was at an event for her advertising firm when she noticed that the vast majority of employees in the room were women. Somewhat surprised, she asked her boss why. Instead of lauding the value of women in the workplace, he responded, "because I can pay them less."
No woman should be made to feel this way — and certainly no woman should be paid less for her time and effort. But Cynthia's experience isn't an anomaly. Countless women are paid less, discriminated against and overlooked every day.
Take Lynne, a nurse, who said, "In one of my nursing jobs, my pay was $17 per hour, while a male nurse with the same job, less experience and less education was paid $25 per hour."
Or Kate, an executive, who wrote, "I was agency director of a small nonprofit making around $30,000 a year. When I left, the board hired an inexperienced man, paying him double what they had been paying me."
Many women discover pay discrimination by accident and fear retaliation for speaking up inside their workplaces. And yet many are now demanding fair pay policies from their state legislators and members of Congress — and a powerful movement is growing stronger and more effective each day.
Given the magnitude of the negative impacts of unequal pay, it's not surprising that women are rising up in increasing numbers to fix our broken systems. For instance, at MomsRising, our volunteer growth rate tripled since the last presidential election, and the number of unique MomsRising supporters taking action jumped 79% year-over-year.
Women are speaking out for equal pay measures, along with other economic security, health care and anti-discrimination policies, with increasing urgency and frequency. Women are writing letters to leaders, making calls, meeting with legislators, starting petitions, sharing their stories, gathering together and speaking out.
Corporate momentum for change is growing, too, as businesses realize pay parity isn't just the right thing to do — it's the economically smart thing to do, since women are the majority of their customers. At a recent shareholders meeting, Starbucks
announced
its commitment to 100% gender and racial pay equity and shared tips for other corporations to reach pay parity, too.
Other businesses are getting on board, too. For Equal Pay Day, more than 30 independent coffee shops and small businesses partnered with MomsRising and the Main Street Alliance
to serve
custom coffee sleeves and napkins featuring statistics, facts, and ways to take action for equal pay.
This is just the beginning. Our power is growing each day — and not a moment too soon. It's time for us to double down on rising up and to commit to #KeepMarching until each and every one of us finally has pay parity.
Read more: www.cnn.com