It began as a protest and became a national talking point. A womens rights activist reveals what happened when she filmed herself behind the wheel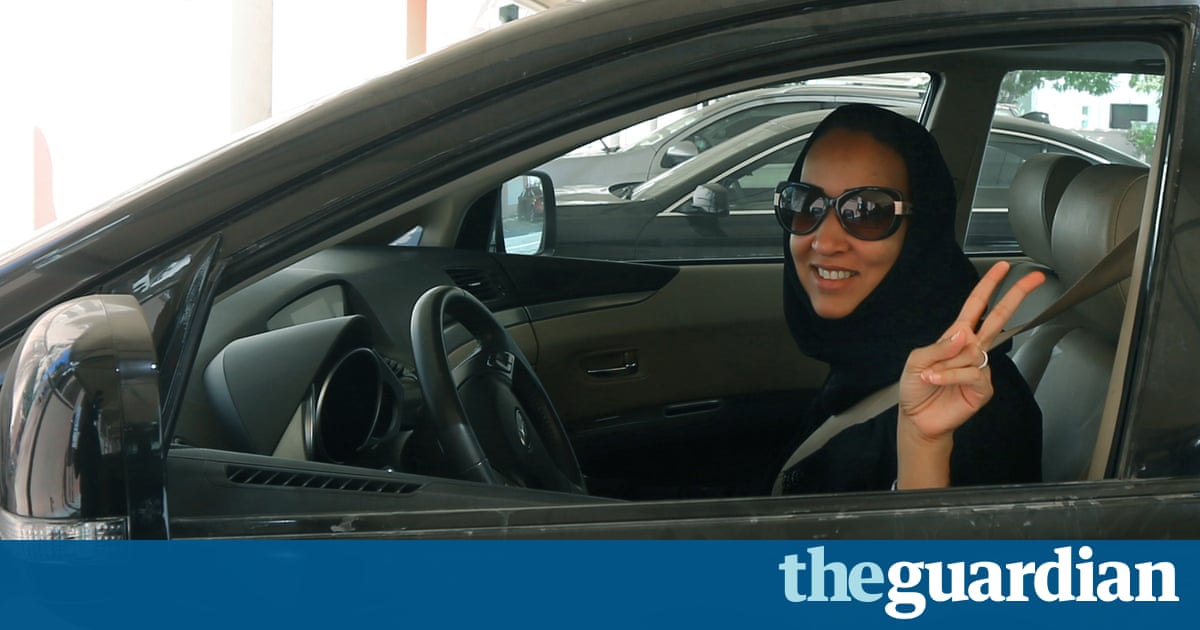 In 2011, as the Arab spring brewed, I began a campaign to allow women to drive in Saudi Arabia, mobilising them via Twitter and Facebook. I thought that if someone posted a video of a woman driving, it might normalise the experience and show Saudi citizens there was nothing dangerous about it. I also wanted to prove that many of us already knew how to drive that we had licences and even cars. And I wanted to prove that the Saudi authorities would not stop a female driver.
I asked another activist, Wajeha, to accompany me when I made the video. Because my brother was not available, I also decided to ask a friend, Ahmed, if he would come too, since an unaccompanied woman would raise suspicions. Wajeha would be the film crew and Ahmed would be our designated driver until I slid over and took the wheel of my purple Cadillac SUV. I had spent several years saving my money for the car; a car that I would now for the first time be driving on actual Saudi kingdom streets.
Ahmed honked the horn outside Wajehas house, and she practically ran out the door. Her hair was neatly concealed beneath a black hijab, but she had on a bright pink abaya [a loose, robe-like dress]. Saudi women rarely wear anything but black abayas in public. When I saw Wajeha in pink, I giggled, thinking that she was even more fearless than me. No doubt, she was thinking that if we got arrested, at least she would look stylish.
Ahmed looked in the rear-view mirror and turned the key in the ignition. Outside the compound where I lived, he drove nervously, looking at the speedometer, then over at me and then up at the mirror to see who might be behind us on the road. His anxiety was contagious, but I also felt a growing sense of exhilaration. After several blocks, we passed the local police station, and then, at last, we reached the cafe where Ahmed would stop for a lemon and ginger tea. He pulled into the car park but didnt park until we were well behind the building, out of sight.
Read more: www.theguardian.com