Three weeks ago a raging wildfire forced a mass evacuation in Fort McMurray, Alberta. A teacher and her students describe the day the fire engulfed their town, how they cope with the loss and and their determination to return and rebuild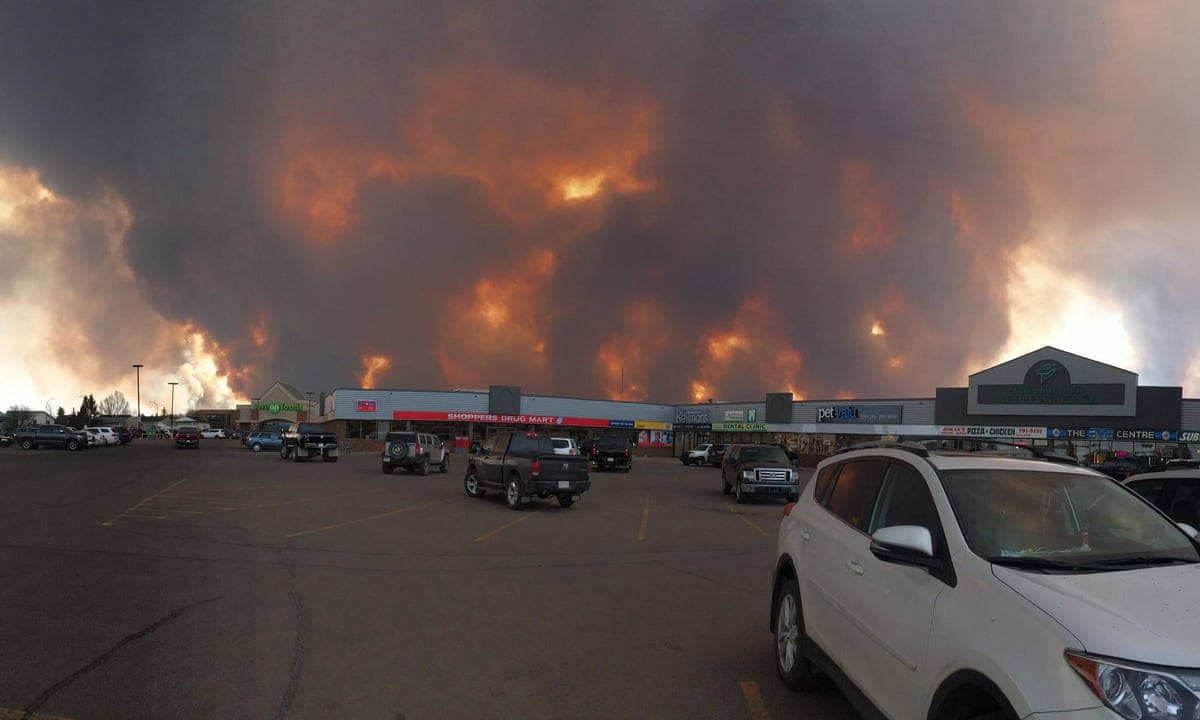 Patricia Budd is a writer and English teacher at Father Patrick Mercredi community high school in Fort McMurray, a city in the heart of Albertas oil sands. On 3 May, she was one of 88,000 people forced to flee the city from unprecedented wildfires.
Soon after her escape along with her husband, Simon, and their Maltese terrier, Budd responded to a Guardian callout asking for witness accounts. This is a tragedy beyond psychological scope, she wrote. The mind refuses to take it all in. I find I am addicted to the news and social media. And, like a bad habit, I watch horror scenes and relive fears, emphatically live through the terrors of my fellow citizens until I can no longer cope. I shut off the phone only to masochistically turn it back on. I hate knowing. I desperately need to know.
From the safety of a friends house in Edmonton, Budds thoughts turned to her grade 12 (the final year at Canadian high schools) English literature students, who had all been part of the citys enforced exodus. How were they coping with the tragedy? She decided to find out by setting a writing assignment, citing the Guardian callout and the testimony of a young firefighter, Anthony Hoffmann, who had also attended her school. He had shared his own loss with his friends and family on Facebook.
Hoffman wrote: It is crushing and painfully ironic that I am a firefighter and standing in the rubble of my own house fire. That is the house I grew up in. The driveway on which I learned to ride a bike. The sidewalk I set lemonade stands up on, teaching my first lessons on money. The pad where I worked tirelessly on my jump shot. The front yard where I used to wait for dad to come home from work.
Read more: www.theguardian.com