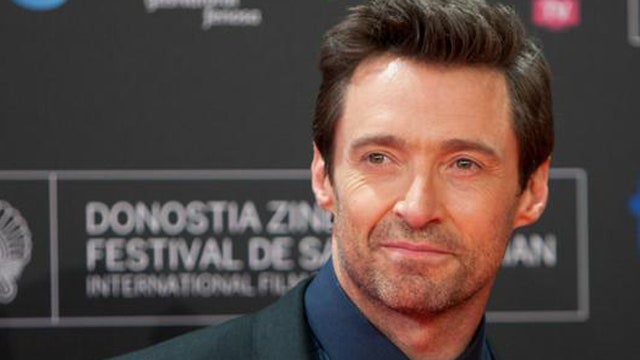 Hollywood actor and Broadway star Hugh Jackman knew exactly the moment when he won over wife Deborra-Lee Furness. And he can thank his talent for making it work.
I think she probably first fell in love with me when I sang You and I from the musical Chess, the 48-year-old actor told Closer Weekly.
Deb will still ask me to sing it for her at home, although shes usually a bit tipsy, he quipped.
HUGH JACKMAN REMOVES SIXTH SKIN CANCER
Jackman told the celebrity news magazine that he first bonded with his 61-year-old wife while starring together on the 1995 Australian miniseries, Correlli. And even though Jackman wasnt looking to settle down anytime soon, the growing chemistry proved undeniable.
There was something that clicked between us right away, said Jackman. It was the feeling you get when you sense this connection that tells you this is the kind of woman you want in your life.
Deborra-Lee previously brushed off comments that she is lucky to be married to the movie star.
FOLLOW US ON FACEBOOK FOR MORE ENTERTAINMENT NEWS
That to me is a putdown… I think we create our own desinty, she explained to Australian Womens Weekly in 2014, as reported by Us Weekly.
When people look at my life, they dont know the challenges [I face], just like I dont know someone elses [challenges], added Deborra-Lee. With every privilege, comes responsibility and challenges.
The couple have been married for 21 years now and share two children.
Closer Weekly is currently on newsstands.
Read more: www.foxnews.com