A restaurants choice to eject Trumps press secretary stoked debate on how liberals should behave in an era of outrage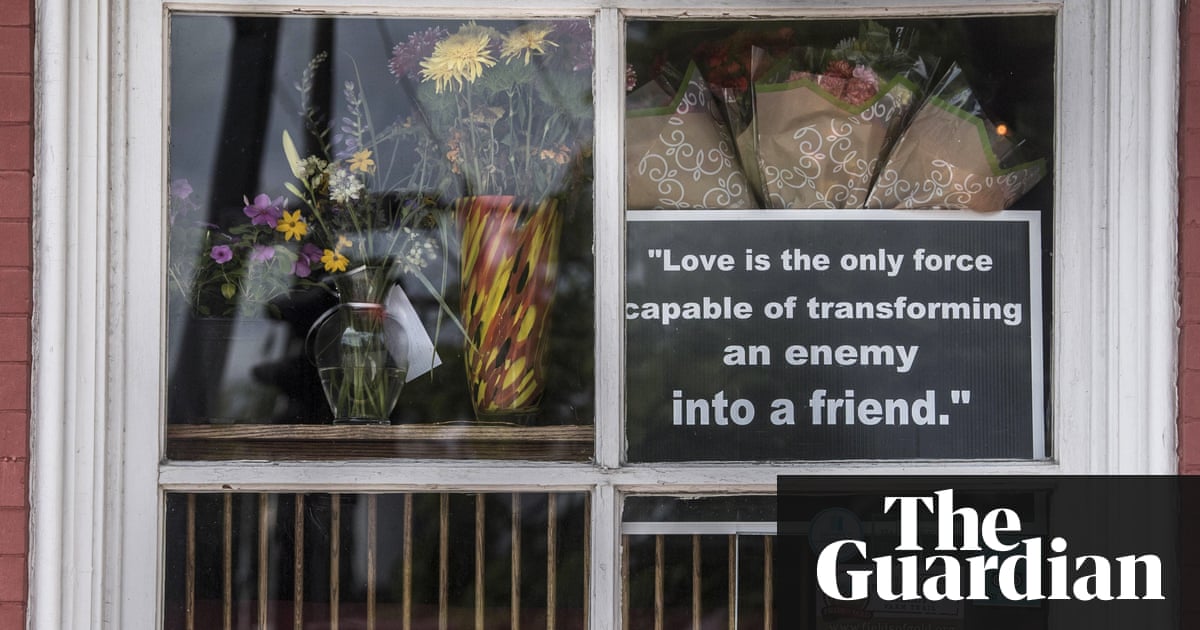 A refugee from what is now South Sudan, David Acuoth remarked to compatriots recently that America increasingly reminds him of home. "Where we have ethnic tribes, here it is ideological tribes," said the political consultant, based in Washington.
The latest evidence, Acuoth believes, came last Friday night when the White House press secretary, Sarah Sanders, was told to leave a restaurant in Virginia, touching off debate over "civility" and the implications – moral and tactical – of abrasive public shaming. Donald Trump seized on this and other incidents in a characteristic bid to cast himself as a victim and rally sympathy and support.
Fearing a trap, senior Democrats urged restraint but it appears they are out of touch with the progressive grassroots, where feelings are strong that a president who has stoked racial tensions, branded the media the enemy of the people, threatened to jail his opponents and separated children from their parents at the US-Mexican border has lost all purchase on civility. Liberal activists and grassroots Democrats (as distinct from the establishment figures) contend that Trump's enablers ought to be challenged, confronted, pressured, provoked and discomforted in social situations, they contend.
In short, Democrats of all persuasions are wrestling with what the proper response is to Trump's age of outrage. Is it (to quote Michelle Obama) "When they go low, we go high" or "Fight fire with fire"?
"Where do you draw the line?" Acouth wonders. "When you ask Sarah Sanders to leave, you are breaking the boundaries we all keep, that public spaces are open to everyone. I'm black, I'm African, I'm an immigrant to the United States: what if I go to a restaurant and they say we won't serve you because you're black? For the sake of the stability and the union of the United States, I think public space should be off limits."
Not so, says Maxine Waters of California. Over the weekend the Democratic congresswoman told a crowd: "If you see anybody from that cabinet in a restaurant, in a department store, at a gasoline station, you get out and you create a crowd, and you push back on them!" Trump retorted on Twitter that Waters is "an extraordinarily low IQ person" and wrote threateningly: "Be careful what you wish for Max!"
Read more: www.theguardian.com