The presidents failure to heed the warnings about coronavirus and act quickly has set in train a domino effect that now imperils large swathes of the US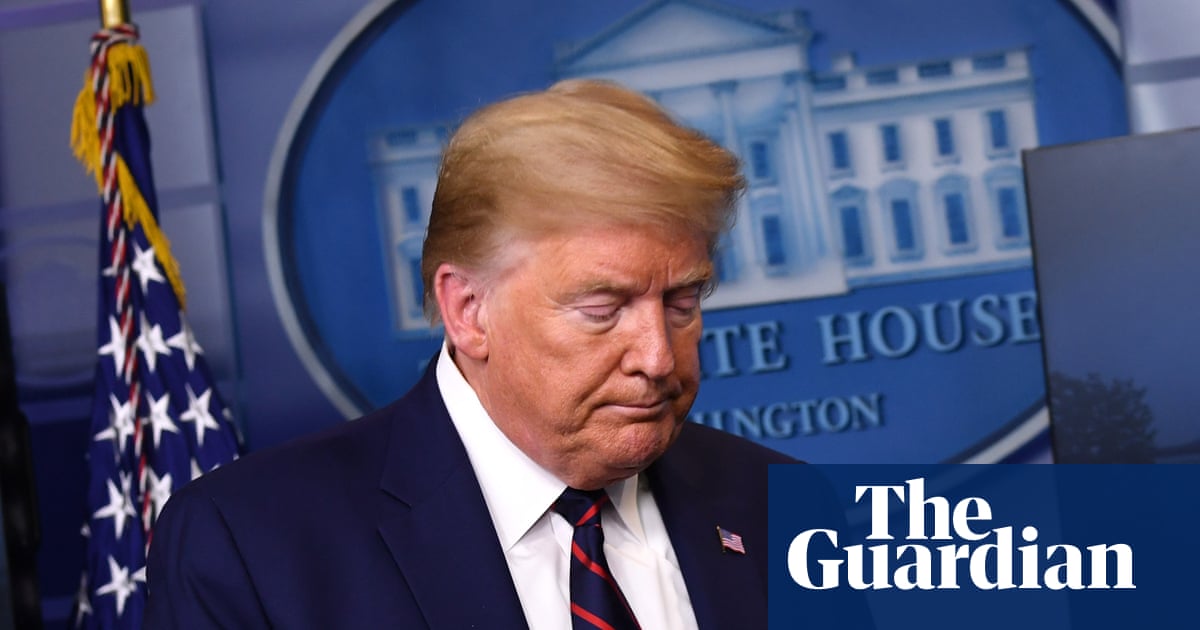 On 6 March, a group of epidemiologists at Imperial College London gave the White House coronavirus taskforce a heads-up about the terrifying projections for the disease they were about to publish relating to the US.
The Imperial scientists' findings would have induced paralytic fear in all but the most nonchalant American. They likened Covid-19, which by that point had already extended its tentacles into at least 28 states in the US, to the 1918 influenza pandemic that killed 50 million people around the globe.
On the basis of their modelling, they calculated that if nothing was done to halt the spread of the disease, within weeks it would infect 81% of the US population. The virus would ravage the nation, eviscerate its health system and – here came the sting – put 2.2 million Americans into body bags.
We don't know at what point that bone-chilling figure was presented to Donald Trump. What we do know is that on the same day, 6 March, the president of the United States was taking a tour of the Atlanta offices of the federal disease control agency, the Centers for Disease Control and Prevention (CDC).
He was in ebullient mood. He had just heard on Fox News that the latest tally of coronavirus cases in the country was 240, with 11 deaths. Trump and his favourite TV channel were as one in their interpretation of those figures – things were going great, there was really nothing to worry about.