From Gail Porter being beamed on to parliament to #refugeeswelcome lighting up the cliffs of Dover, this nifty visual trick has become a go-to viral hit for activists. As Twitter boss Jack Dorsey can confirm, its simple, eye-catching and you cant rub it off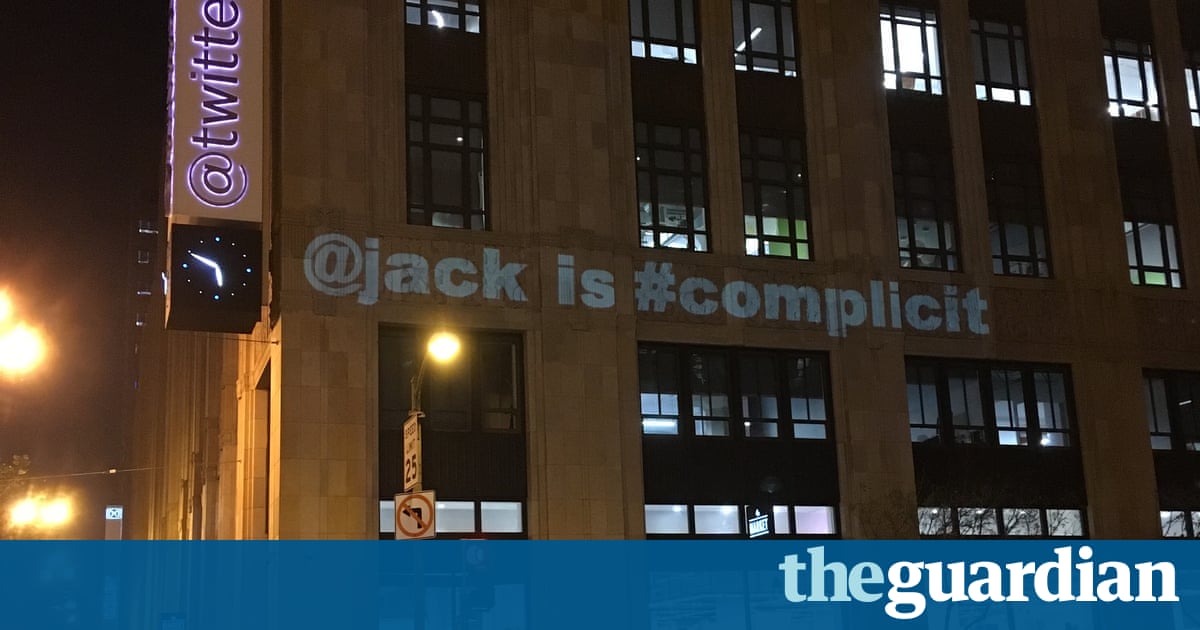 By the standards of a guerrilla artform with unlikely roots in Cool Britannia, the latest example was modest, if direct. On Tuesday night, an activist group in San Francisco projected a brief message on to the walls of Twitter's headquarters: "@jack is #complicit".
As photos of the projection went viral (on Twitter, naturally), Resistance SF explained on its Facebook page that it was accusing Twitter co-founder and CEO Jack Dorsey of "amplifying a madman" and "endangering the world" by maintaining a platform for Donald Trump.
The message came three hours after the US president had boasted about the size of his nuclear button in response to claims about the position of Kim Jong-un's nuclear button (Kim said his button is on his desk, but Trump said his button was "much bigger"). In a second projection, the group followed up with "Ban @realDonaldTrump".
Read more: www.theguardian.com