Made with Timbaland, her gloriously eclectic album still sounds like stapled-together heterogenous perfection, and remains relevant a decade after release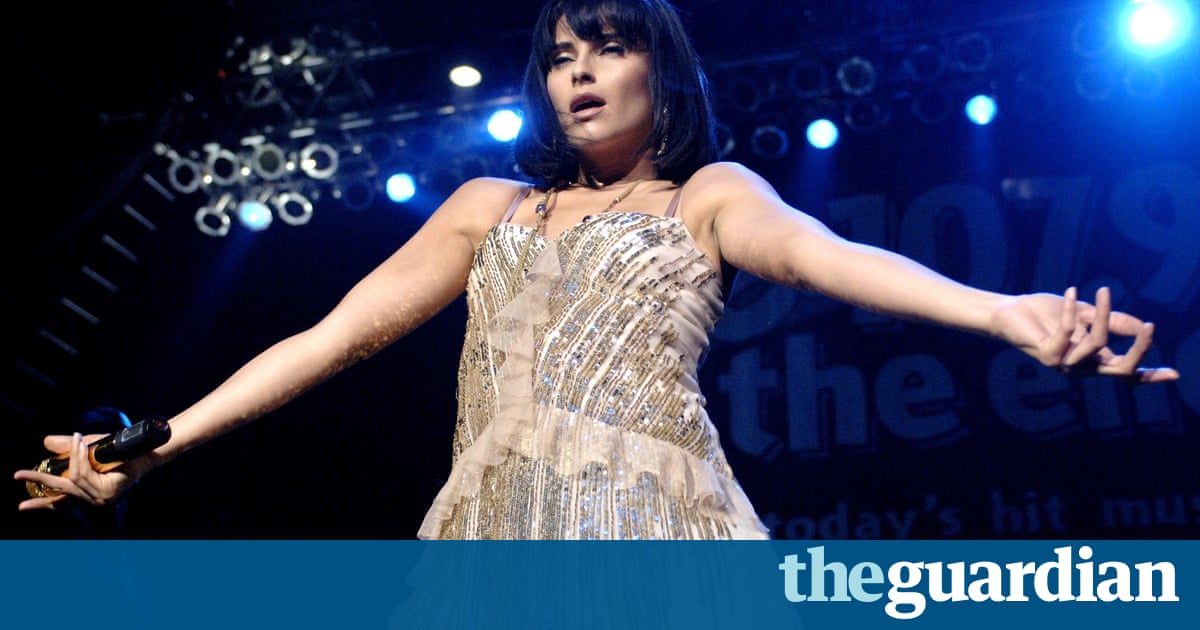 Promiscuous boy/You already know/That Im all yours/what are you waiting for? If you were a pop radio listener 10 years back, those lyrics have probably already started Nelly Furtado and Timbalands 2006 mega-hit Promiscuous running on loop through your brain. The song has one of those diabetes-inducing Abba-worthy pop hooks that get trapped in your skull for months, layered over a staggering, clapping, boinging Timbaland beat. Timbaland raps on the song as well as produces; he and Furtado exchange doofily enthusiastic single entendre witticisms with the lascivious corniness of a Loretta/Conway duet. You expect me to just let you hit it/but will you still respect me if you get it? Furtado half raps, to which Timbaland replies with clumsy off-key innocence: All I can do is try/Give me one chance! Even after a decade of hearing that line, its still hard not to giggle; rarely has musical intercourse managed to be so slick and so good-humoredly amateurish at the same time.
Its not just Promiscuous that manages to hit that sweet spot of stapled together heterogenous perfection. Furtados whole album, Loose, is a wonder and one which still sounds, weirdly, up to date. You can hear touches of Promiscuouss willingness to be ridiculous in the clunkily beeping background and nerd culture references on Lion Babes Wonder Woman. Santigolds Run the Races, which shimmers across the line between R&B and dream pop, echoes the multi-tracked soundscape of Say it Right, on which Timbalands production manages to make you want to boogie and stare off into the distance in glazed bliss. The electronica stutter that shifts Furtados Afraid into transcendent romantic euphoria is still an effective trick 10 years later on Mobleys wonderful Tell Me.
To some extent, Looses continued relevance is just a testimony to Timbalands ongoing, ubiquitous shadow. In R&B, on the radio, and everywhere else, his particular mix of awkwardness, smooth polish, and unexpected influences remains a model that everyone wants to emulate, celebrate and claim as their own.
Furtado brought something to the project too though. Listening to No Hay Igual, you might think what she brought was an interest in Latin music; Furtado is Portuguese-Canadian, and she incorporated some world music touched on her successful but not especially involving 2000 debut Whoa, Nelly! The truth is, though, that Furtado didnt rely on her heritage for No Hay Igual; shed never heard of reggaeton before Pharrell Williams introduced it to her in the studio, five minutes before she wrote the song. The song is a testament not so much to Furtados affinity for a particular style as it is to her voracious eclecticism. Like she says, shes promiscuous.
Eclectic promiscuity is often associated with rock; the Beatles, Dylan, the White Stripes and Radiohead are praised for their wide-ranging influences, and their ability to turn variegated source material blues, country, folk, Motown, soul into a singular swaggering statement. Dance pops willingness to pick up whatever is lying around, on the other hand, tends to be dismissed as gimmicky looseness a sign not of depth of passion, but of flirtatious fecklessness.
Its worth remembering, though, that as Ruth Brown could tell you dance pop was rock before rock was rock. Timbaland, an R&B and hip-hop producer, isnt betraying his tradition, but channeling it by teaming up with a pop/Latin/whatever performer like Furtado in order to make music in whatever cross-genre stew they feel like. In that sense, the most quintessentially Timbaland song on the album is one of the only ones he didnt produce; In Gods Hands. Ill admit I hadnt checked the song credit in a decade, and always assumed that Timbaland had decided to channel McCartney for a bittersweet AOR ballad with tinkly piano and swelling strings. We gave a lot/But it wasnt enough/We got so tired/That we just gave up, Furtado sings. Exhausted resignation and nostalgia doesnt sound much like T Mosley, but if youre promiscuous enough to try anything, why wouldnt you give cheesy romantic melancholy a fling?
The joy of Loose is the enthusiasm with which the collaborators are willing to both play with and shuck off their supposed genre conventions. Furtado embraces the preposterous bigger-than-life gold digger thump of Maneater; Timbaland co-produces with Chris Martin of Coldplay to create the heart-on-sleeve broken-hearted psychedelia of All Good Things (Come to an End), complete with washes of surging ecstasy and dead-on Beatles nod. Timbaland and Furtado will flirt with anything which put them squarely in a long line of flirters, from Sam Cooke channeling Dylan to Michael Jackson kissing rock guitar to Beyonc playing with country. Furtado and Timbalands collaboration is worth revisiting 10 years on, not because it opened up pop radio or charted a new course, but because its sprawling willingness to go every which way encapsulates its pop moment, which is our pop moment, too. Looseis a celebration of the inspired looseness of pop, or R&B, or hip hop, or rock, or whatever you want to call this promiscuous music were listening to.
Read more: www.theguardian.com