Depp and Amber Heards quasi-apology for illegally taking their terriers to Australia mocks the authorities, yet falls short of satire and into a kind of weird irony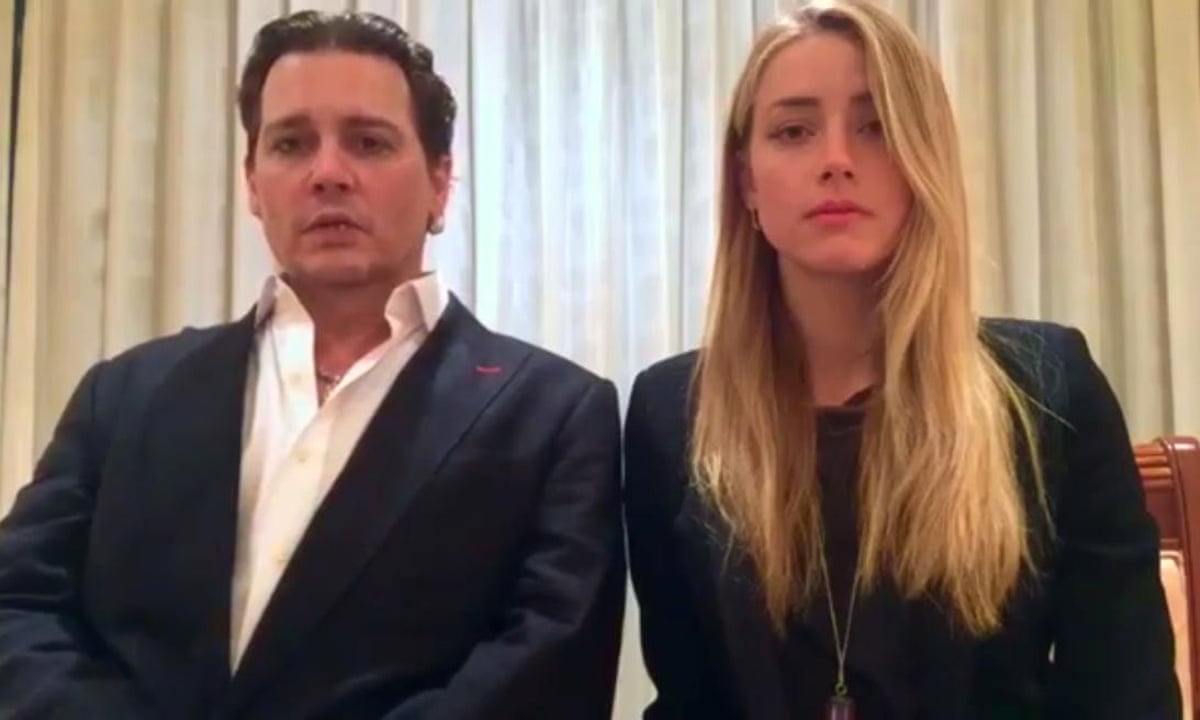 Legally enforced pseudo-apologies from public figures are common enough: the mock sorrow for any offence caused, the breezily worded commitment to setting the record straight etc. But Johnny Depp and Amber Heard have gone in for the high-risk strategy of recording an elaborately deadpan spoof apology whose purpose is to satirise the very people theyve been forced to placate. The result is very bizarre and uncomfortable: Russell Brand brought off this kind of pseudo-apology a bit more successfully when he released a quasi-mea culpa online after the Andrew Sachs affair with a picture of Stalin in the background.
Its the equivalent of too-cool-for-school Year 12 students sneeringly saying sorr-eeeeee! to the headteacher and it says to the viewer: these uptight idiots with their tyrannical laws think theyve won. They wont understand theyre being mocked but our fans will get the joke.
Heard drolly refers to Australia as an island (Australians think of it as a continent) and praises its treasure trove of plants, animals and people the people involved may be less than delighted to be grouped together in that airy way. While she speaks, Depp fixes the camera with an ultra-ironic heavy-lidded gaze. When Depp speaks, it is with a weird fake-sincere breathiness. Declare everything when you go to Australia he murmurs, almost inaudibly.
It is a very strange performance from them both, perhaps especially Depp. He has only recently staged a comeback with his performances as Donald Trump and the gangster Whitey Bulger. But here the irony has gone awfully wrong.
Read more: www.theguardian.com