Committee will join Senate counterpart as part of investigation into possible collusion between Trump campaign and Russia to influence 2016 election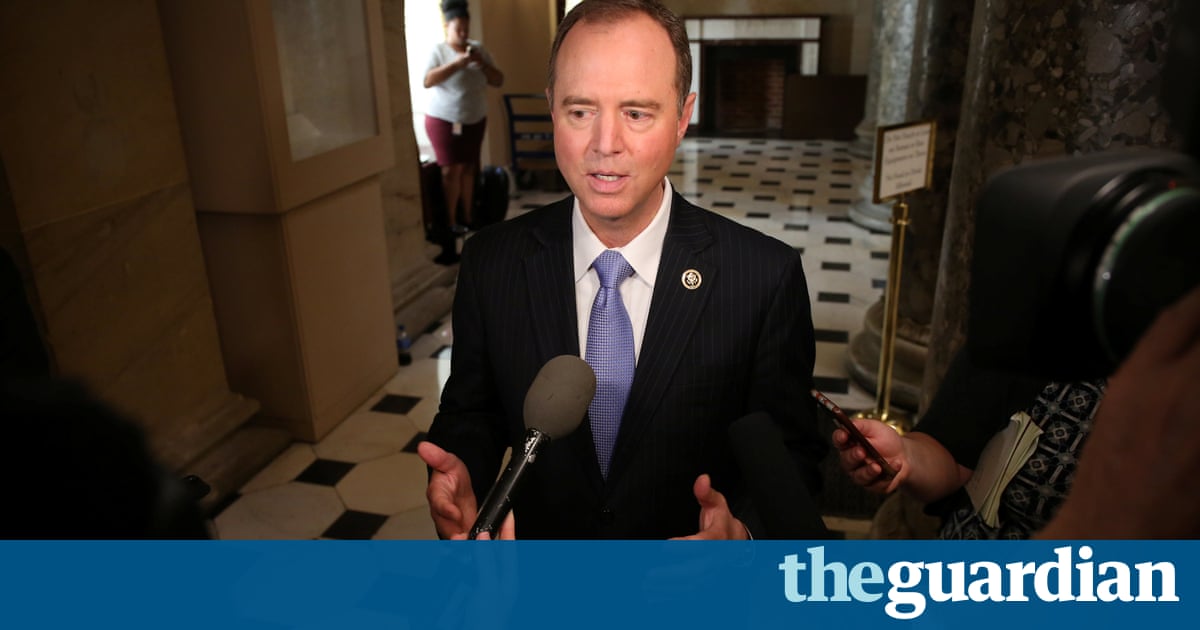 The US House intelligence committee will join its Senate counterpart in subpoenaing former national security adviser Michael Flynn in its investigation into alleged Russian meddling in the presidential election after he declined to appear before the panel, its top Democrat said on Wednesday.
We will be following up with subpoenas, and those subpoenas will be designed to maximize our chance of getting the information that we need, Adam Schiff told journalists at a breakfast sponsored by the Christian Science Monitor.
The leaders of the Senate intelligence committee said on Tuesday they would subpoena two of Flynns businesses after he declined to hand over documents in its separate Russia probe.
The intelligence panels want Flynn to provide information on whether there was Russian interference in the 2016 US election and whether there was collusion between Donald Trumps campaign and Russia. Moscow has repeatedly denied the allegations, and Trump denies any collusion.
Trumps administration has been dogged by concerns about its ties to Russia and questions over whether Trump associates may have cooperated with Russians as they sought to meddle in last years election on Trumps behalf.
Flynn, a retired general, is a key witness in the Russia investigations because of his ties to Moscow.
He was fired from his position at the White House in February, after less than a month on the job, for failing to disclose the content of talks with Sergey Kislyak, Russias ambassador to the US, and misleading Mike Pence about the conversations.
On Tuesday, the former CIA director John Brennan testified to the House intelligence panel that he had noticed enough contact between Trump associates and Russia during the 2016 campaign to justify an investigation by the FBI.
Brennans confirmation of contacts between Russian officials and members of Trumps team increased the pressure on investigators to determine whether the Trump camp colluded with the Russians.
Schiff said the House panel had invited its first group of witnesses to testify, it was obtaining documents, and it was assessing who would cooperate voluntarily, and who would have to be subpoenaed.
Schiff also said the committee was trying to obtain an audio recording of any conversation between Trump and the former FBI director James Comey, who Trump fired this month, or Comeys notes on his meeting with the president.
He declined to comment specifically on what financial information the committee was obtaining, but speaking in general terms, he noted that one tactic Russians use to influence foreign nationals is financial entanglement.
So we need to take a look at some of the financial issues to try to determine whether the Russians used money to try to entangle US persons, as a way of influencing their conduct, Schiff said.
The intelligence panels are among several congressional committees looking into the allegations involving links between Russia and Trumps 8 November victory. The US Department of Justice announced last week that the former FBI director Robert Mueller had been appointed special counsel to lead an independent investigation of the matter.
Separately, a group of Democrats on the House financial services committee, said on Wednesday they had asked Deutsche Bank to provide information on whether any accounts connected to Trump had ties to Russia.
Read more: www.theguardian.com