His memoir about growing up poor in Appalachia is one of the most discussed political books of the moment. Does he have political ambitions of his own?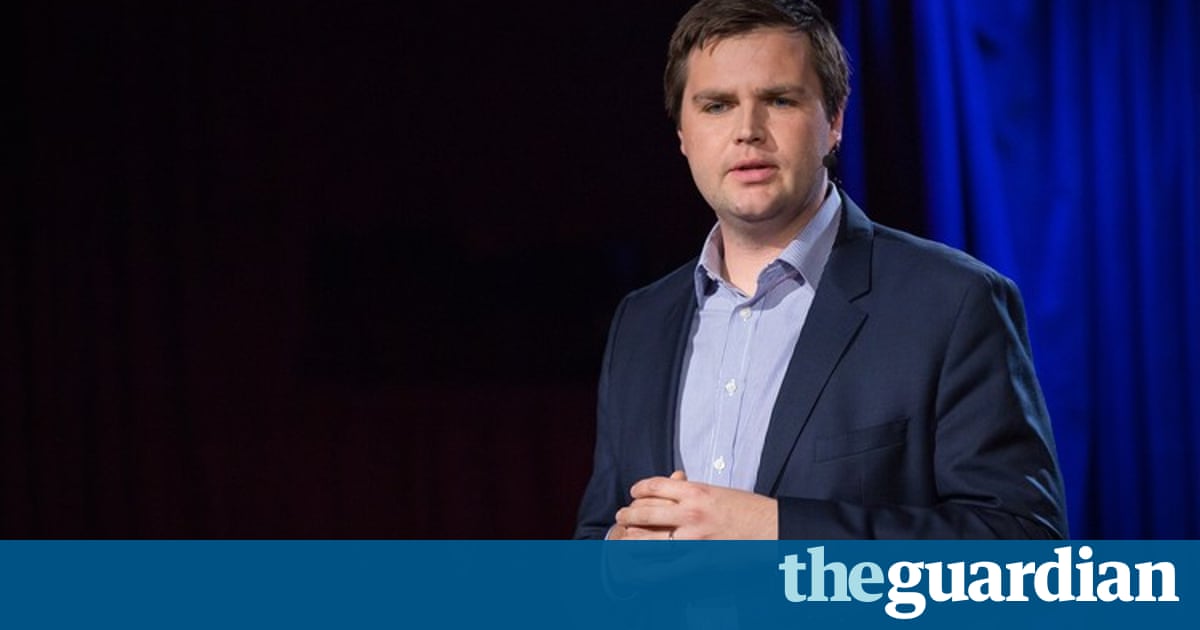 This time last year JD Vance was a business manager at a Silicon Valley biotech firm, putting the final touches on a memoir about growing up dirt poor in Appalachia. He warned his boss that he might need to take a week of vacation over the summer to promote the book.
Even that, I thought, was sort of excessive, he recalls.
Hillbilly Elegy was published at the end of June and Vance hasnt stopped talking about it since. Now entering its 25th week on the New York Times bestseller list, it is one of the most discussed political books of the moment.
Though it doesnt mention Donald Trump, Hillbilly Elegy has been hailed as a must-read prism into disaffection among Americas white working class and the rise of the new president. Vance, 32, is a Republican, but his writing has received accolades across the political spectrum. Anyone wanting to understand Trumps rise or American inequality should read it, said Larry Summers, the Harvard economist and Bill Clintons former treasury secretary.
Its pretty insane, Vance concedes. I would say it has changed nearly everything in my life.
This is the second time Vances life has been changed beyond recognition. The first is the subject of the memoir, which charts how he overcame a chaotic upbringing in Middletown, a deprived former steel town in the Ohio rust belt. He belongs to a fiercely proud and loyal clan descended from rural Kentucky and spares few details recounting how the family buckled under the pressures of poverty, drugs and violence.
He and his sister are brought up by their grandparents. Their father is absent, their mother a nurse and drug addict with a constant stream of boyfriends. On one occasion, she demands her young sons urine so she can pass a drug test at the hospital where she works. On another, she spirals into a rage and threatens to crash a car and kill them both.
It has definitely been hard on mom, he says of the books raw depiction of their family life. And thats something that I struggle with quite a bit. He hopes readers realize, he adds, that when you live the life that mom has, it necessarily leaves its scars.
Vance overcame these obstacles and made it to the marines, and then Yale Law School. But he never forgot his affinity to white Americans of Scots-Irish descent who have no college degree, a group for whom, he argues, poverty is the family tradition. Americans call them hillbillies, rednecks, or white trash, he says. I call them neighbors, friends, and family.
Read more: www.theguardian.com