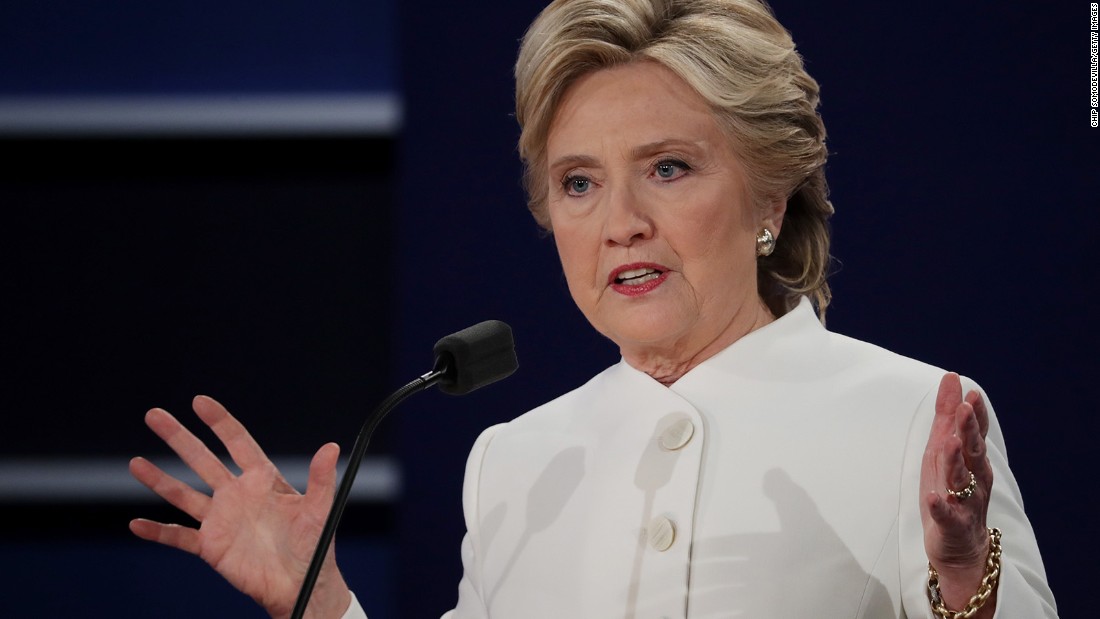 (CNN)Hillary Clinton won the final presidential debate, topping Donald Trump by a 13-point margin according to a CNN/ORC poll of debate watchers, giving Clinton a clean sweep across all three of this year's presidential debates.
But Wednesday's debate watchers were closely divided on which candidate they trusted more on the issues most important to them.
Overall, 52% who watched tonight's matchup thought Clinton did the best job, to the 39% that thought Trump did. That's a tighter margin than in the first two debates. After the first debate, 62% of those who watched said Clinton won, 27% Trump, followed by a 57% Clinton to 34% Trump margin for the town hall debate held October 9.
Aside from partisanship, the poll suggests one of the sharpest demographic divides among debate-watchers is education among whites. White voters who hold college degrees said Clinton won by a 58% to 33% margin, while those who do not have a four-year degree say Trump won by a 48% to 41% margin. And the gap between these voters on which candidate agreed with you on the issues that matter most to you is even larger, with 59% of white college debate-watchers saying Clinton does while 61% of whites without degrees say it's Trump.
The CNN/ORC post-debate poll includes interviews with 547 registered voters who watched Wednesday's debate. Results among debate-watchers have a margin of sampling error of plus or minus 4 percentage points. Respondents were originally interviewed as part of an October 15-18 telephone survey of a random sample of Americans, and indicated they planned to watch the debate and would be willing to be re-interviewed when it was over.
Read more: www.cnn.com