The reasons for her low appeal need to be confronted by the Democratic establishment. And it would be wrong to pin it all on sexism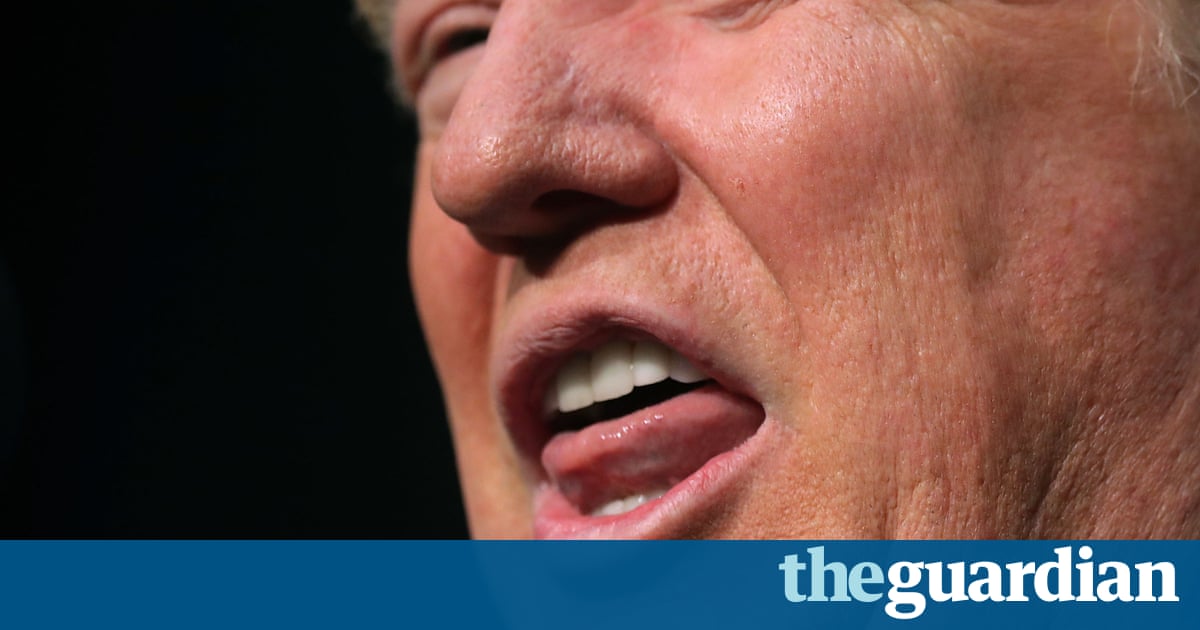 Donald Trump is one of the least popular politicians in the history of the United States. Yet, Trump is still more popular than Hillary Clinton. Let that sink in.
According to the latest Bloomberg National Poll, Trump has a net favorability of 41% whereas Clinton has a net favorability of 39%. If Democrats are to escape the political wilderness, they will have to leave Clinton and her brand of politics in the woods.
Now, there is no doubt that Clinton has suffered sexist double standards just as Barack Obama encountered racist double standards. Trump labeled her Crooked Hillary and his supporters rallied around the chant Lock her up. Rich in hypocrisy, Trump has continued to attack Clinton for her emails even though his son has proven to have done much worse.
Nevertheless, it would be wrong to pin all of Clintons unpopularity on sexism and the conspiracies of the extreme right. The Bloomberg poll demonstrates that more than one-fifth of Clinton supporters say they now have an unfavorable view of her. Based on follow-up interviews with poll participants, many Clinton voters expressed that their negative feelings were not simply due to her losing but were about the Democratic partys positioning for the future.
Even though Clinton has blamed everyone but herself, it is clear that her campaigns failure to galvanize voter turnout was one of the biggest reasons why Trump won. Her checkered record on progressive policies, bland centrist message and the Democrats presumption that Trumps nomination sealed their victory probably did not help.
Clinton has largely kept a low profile since the election, occasionally sending Twitter barbs in Trumps direction. The best case scenario for Democrats is for Clinton and her family to stay away. The wise thing for the party to do is to abandon the failed Third Way centrist politics that she and her husband have come to exemplify.
Even so, the Democratic establishment appears to not be learning any lessons. Kamala Harris, the first-term California senator rumored to be a frontrunner for the Democratic presidential nomination in 2020, recently mingled with top Clinton donors and supporters in the Hamptons. Apparently tying rising talent to the infrastructure of a politician less popular than Trump is the game plan for moving forward.
Playing mostly defense against Trump and talking a lot about Russia, the Democratic establishment has struggled to develop an alternative message that Americans find attractive. According to a recent ABC News/Washington Post poll, only 37% of the country believes Democrats stand for something. Even the new sticker options for the Democratic Congressional Campaign Committee are depressingly shallow. Some of the slogans read: Make Congress Blue Again and I Mean, Have You Seen The Other Guys?
Although the establishment comes across as unimaginative and clueless, it is not as if Democrats lack other options. Bernie Sanders has become and remains the most popular politician in the whole country. His bold and progressive populist campaign may have lost out to Clinton in the primaries, but it may reflect a more viable blueprint for the future. The question is whether Clinton loyalists will put aside their purity politics and be pragmatic enough to change the direction of the party.
Read more: www.theguardian.com