Republican presumptive nominee helps New Jersey governor pay down debt from his own failed presidential bid at fundraiser mixing jibes with jingo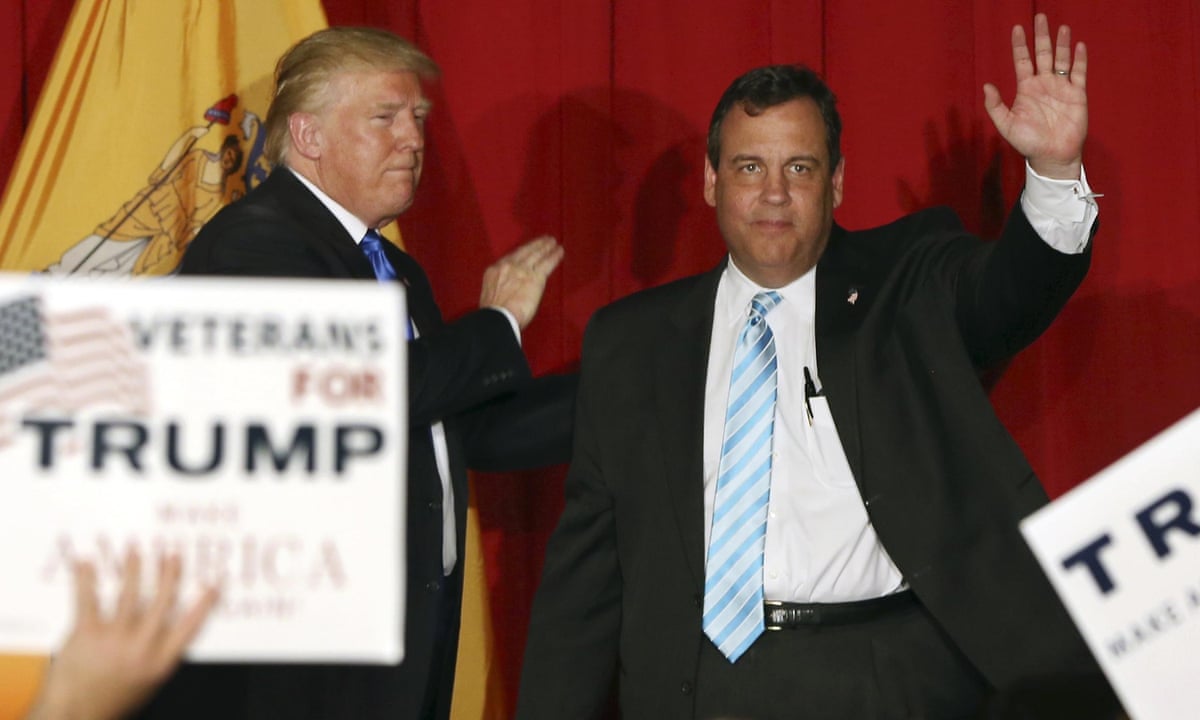 Chris Christies pained facial expressions standing behind Donald Trump during the presumptive nominees Super Tuesday victory speech made the New Jersey governor a national laughing stock. On Thursday Christie got reimbursed up to $400,000 for his dignity.
In a campaign fundraiser at a National Guard armory in a bucolic Trenton suburb, Trump gave a speech to a crowd of hundreds, many of whom had paid up to $200 to attend. Trump stuck to familiar themes about immigration and trade, adding a new wrinkle by saying: Who the hell cares if theres a trade war [with China]?
The event, accompanied by a high-dollar fundraiser for the New Jersey Republican party, represented a Trump rally in miniature. The same blaring soundtrack, the same ardent shouts of Build The Wall, but all for the first time to a paying crowd, in an attempt to clear outstanding campaign debt from Christies unsuccessful presidential bid. The presumptive nominee boasted as he took the stage: Chris paid off his entire debt tonight. The whole debt!
Thursday marked one of the first fundraising events for Trump, who long insisted throughout his presidential primary that he was self-funding his campaign. However, the presumptive nominee has now announced that he will raise money in the general election and entered into a joint fundraising agreement with the Republican National Committee earlier this week to funnel donations to what has long been predicted to be a billion-dollar campaign.
Read more: www.theguardian.com