President Donald Trump's move to crack down on what he sees as unfair competition to U.S. firms reverberated around the world as investors assessed the relative impacts on companies hit by tariffs on solar panels and washing machines.
American beneficiaries such as First Solar Inc. climbed more than 6 percent in after-hours trading Monday in New York. In Seoul, washing-machine maker LG Electronics Inc. tumbled more than 5 percent within the first 15 minutes of trading before reversing losses to close higher. Samsung Electronics Co., which also counts those appliances among its many products, shrugged off the news from the start, closing with a 1.9 percent advance.
Muted moves in many stock prices suggested investors had been well prepared for the measures, and analysts noted the solar tariffs were below indications from U.S. authorities last year. Elsewhere across Asian equity markets, benchmark indexes marched higher.
"Solar panels and washing machines may be not so damaging," Suan Teck Kin, head of research at United Overseas Bank Ltd in Singapore, said by phone. "That's why the markets aren't reacting in a very negative way. From the U.S. point of view, they probably want to send a message 'Get to the table, let's negotiate' rather than really punish these producers."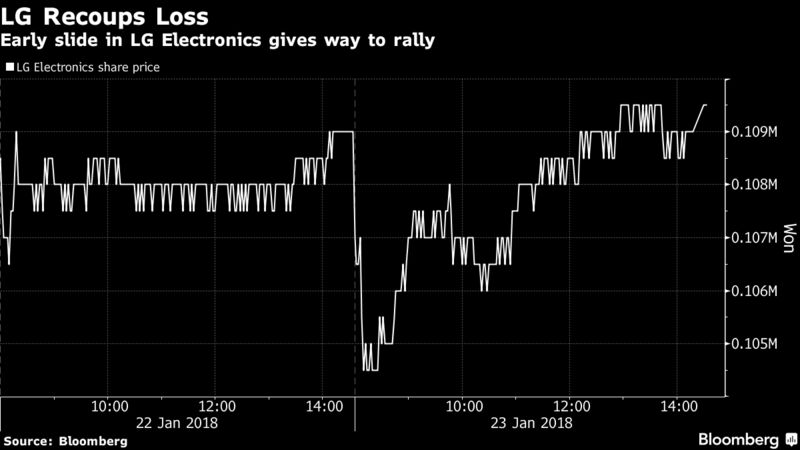 Mexico's peso dipped as much as one percent and was the biggest loser among emerging market currencies. As a major exporter to the U.S., Mexico is one of the countries most affected by Trump's trade policies, according to Simon Quijano-Evans, a London-based emerging-markets strategist at Legal & General Investment Management.
"Probably the most the important part of that message is that the U.S. Administration still has protectionism at the top of its list of priorities," said Quijano-Evans.
The U.S. will impose new duties of as much as 30 percent on foreign-made solar equipment and as high as 50 percent on imported washing machines, the U.S. Trade Representative's office said Monday.
Companies reacted quickly: the decision means everyone will pay more, Samsung Electronics said on its website. 
Fears of a revival of the Trump-China trade war had already flared: read more here.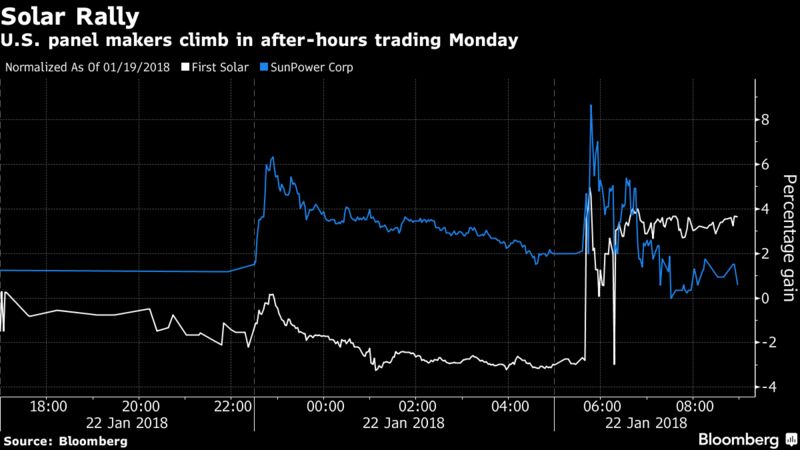 More than 80 percent of U.S. solar installations use imported panels, data show. The majority of these come from Asia.
China and South Korea condemned the steps, with the Ministry of Commerce in Beijing calling them a "misuse" of trade measures. The solar tariffs are lower than the 35 percent the U.S. International Trade Commission recommended in October after finding that imported panels were harming American manufacturers.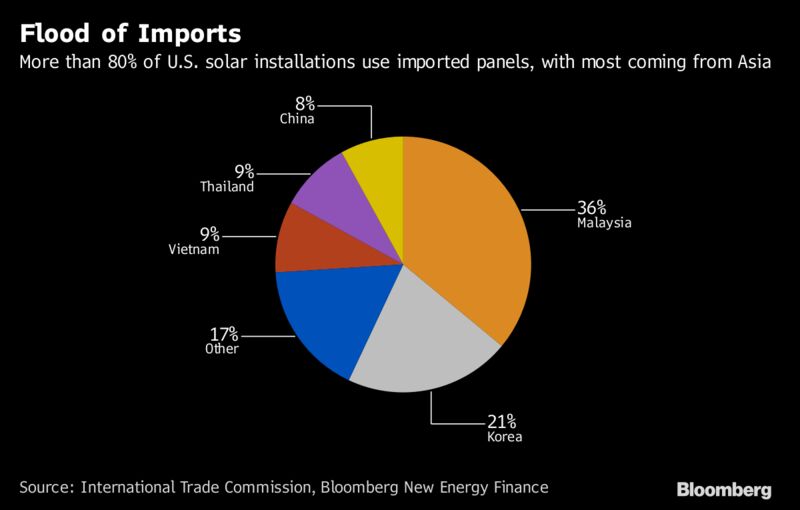 Read more on solar firms that benefit from Trump's tariffs
Some Chinese solar companies had already been preparing for the news, with the prospect of tariffs prompting Longi Green Energy Technology Co. to consider building factories in the U.S. Credit Suisse Group AG analysis suggested that if the tariffs spur talks between China and the U.S. on solar trade, that could offer a "silver lining" for Chinese solar manufacturers.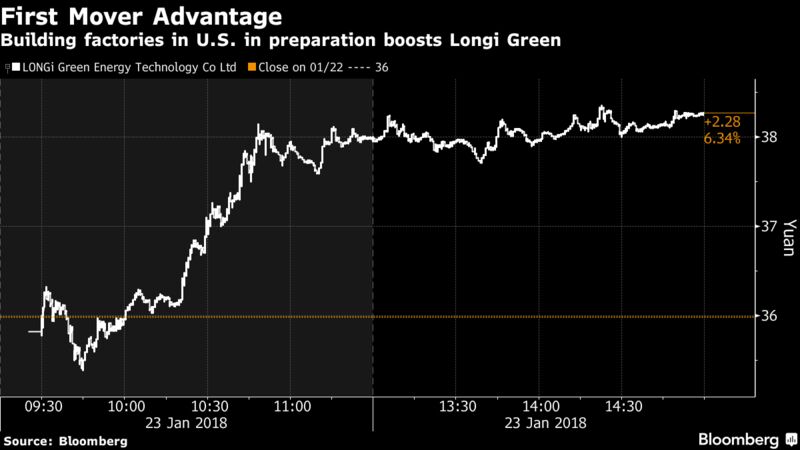 In South Korea, though a smaller firm got hit, larger companies such as Hanwha Chemical Corp. and OCI Co. climbed, with the former closing at a September high. Another potential explanation flagged by analysts: panels account for only about 20 percent to 30 percent of total costs for building a solar-power facility.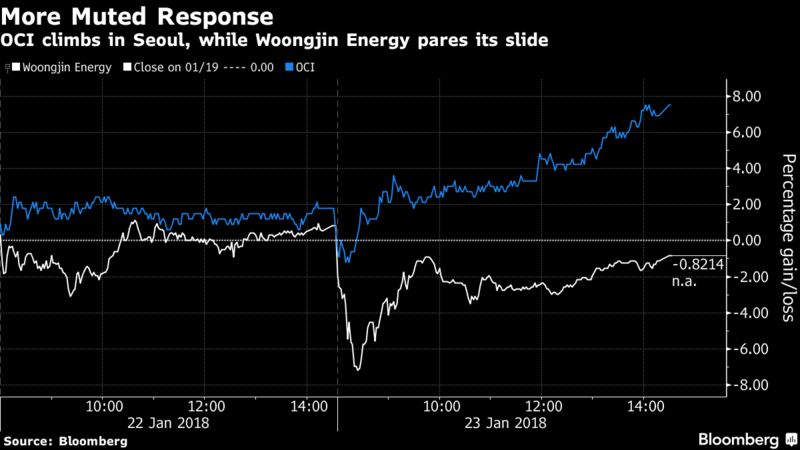 "Investors are not too worried about the news, because these sectors have already discounted possible tariff moves by Trump," Linus Yip, chief strategist at First Shanghai Securities, said by phone. "The implementation isn't a shock or a surprise to them."
Read more: www.bloomberg.com