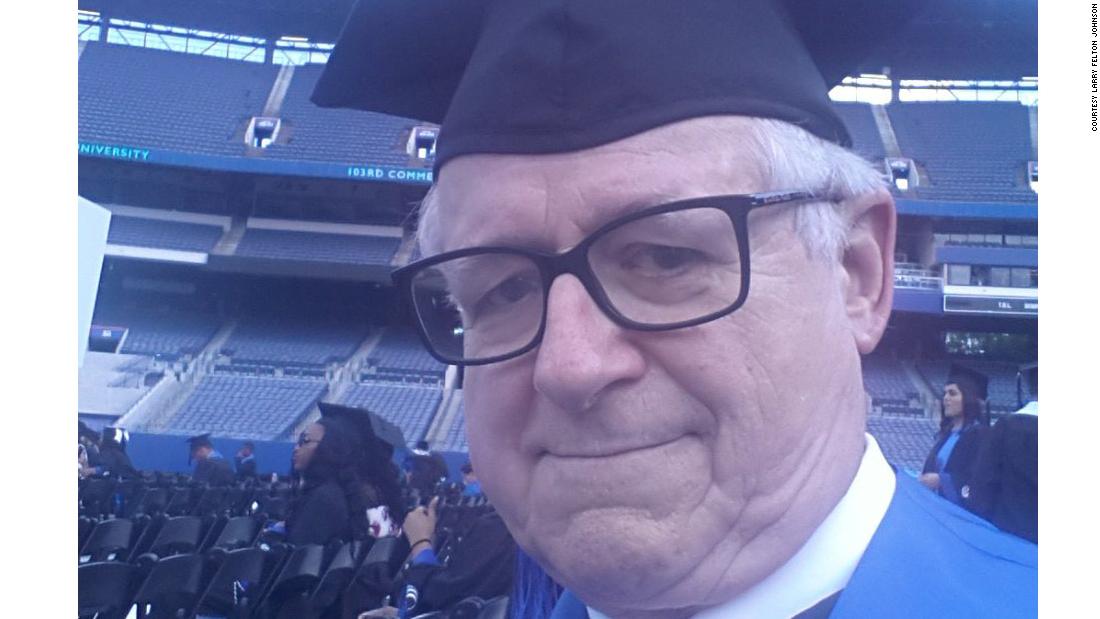 ( CNN) On Thursday, as Larry Johnson waited for his college commencement to begin, he snapped a selfie and posted a self-congratulatory tweet to Twitter.
The 66 -year-old's tweet exploded as the Twittersphere congratulated him on receiving his undergraduate degree in journalism from Georgia State University in Atlanta. Johnson — now dubbed a "legend" and an "inspiration" — said he tried to read them all.
"I get overwhelmed with it after awhile, " he told CNN on Saturday.