A livid Trump said he would take his case to the supreme court if necessary, as a temporary restraining order halted the ban just hours before it came into effect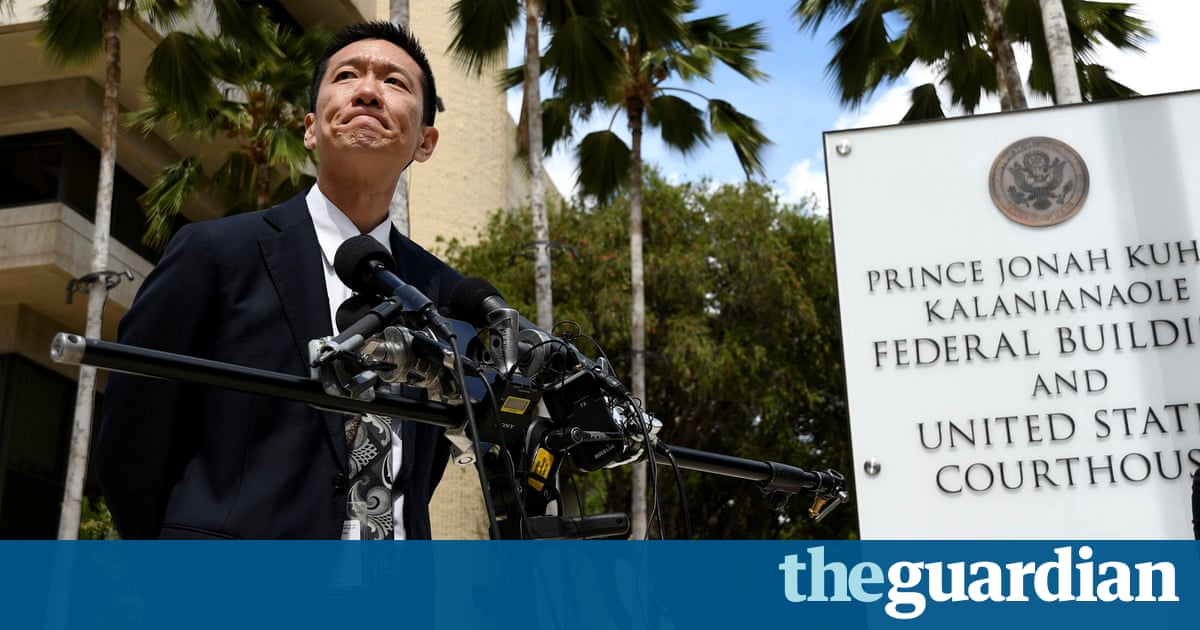 Donald Trump appears set on a collision course with federal judges, vowing to fight them to the end after a district court in Hawaii issued the second block in as many months on his proposed travel ban on visitors from Muslim-majority countries.
The dramatic clashes between Trump and the judiciary came just hours before the presidents revised executive order was due to come into effect at midnight. Had it stood, the travel ban would have put a complete stop to arrivals of refugees from anywhere in the world as well as newcomers from six predominantly Muslim countries.
But in a ruling that echoed the restraining order issued by a Washington state judge just a month ago, Judge Derrick Watson of the federal district court in Honolulu delivered another stinging blow to the Trump administrations contentious ambitions. Watson imposed a nationwide temporary stay on the travel ban after finding grounds for a violation of the establishment clause of the US constitution that prohibits discrimination against any religion.
As a result of the Hawaii action, the midnight deadline for the implementation of the travel ban came and went without any visible impact at US airports.
Early on Thursday, a district judge in a similar case in Maryland also issued a nationwide preliminary injunction against the ban. The ruling is not as sweeping as the Hawaii order, and only applies to visa applicants from the six Muslim-majority countries.
Though the ports remained calm, the foundations have been laid for what promises to be an epic legal struggle.
Firing the first salvos in that battle, a livid Trump accused the Hawaii judge of committing unprecedented judicial overreach. At a campaign-style rally in Nashville, Tennessee, on Wednesday night, just a couple of hours after the ruling came down, he told supporters that he remained defiant.
Read more: www.theguardian.com