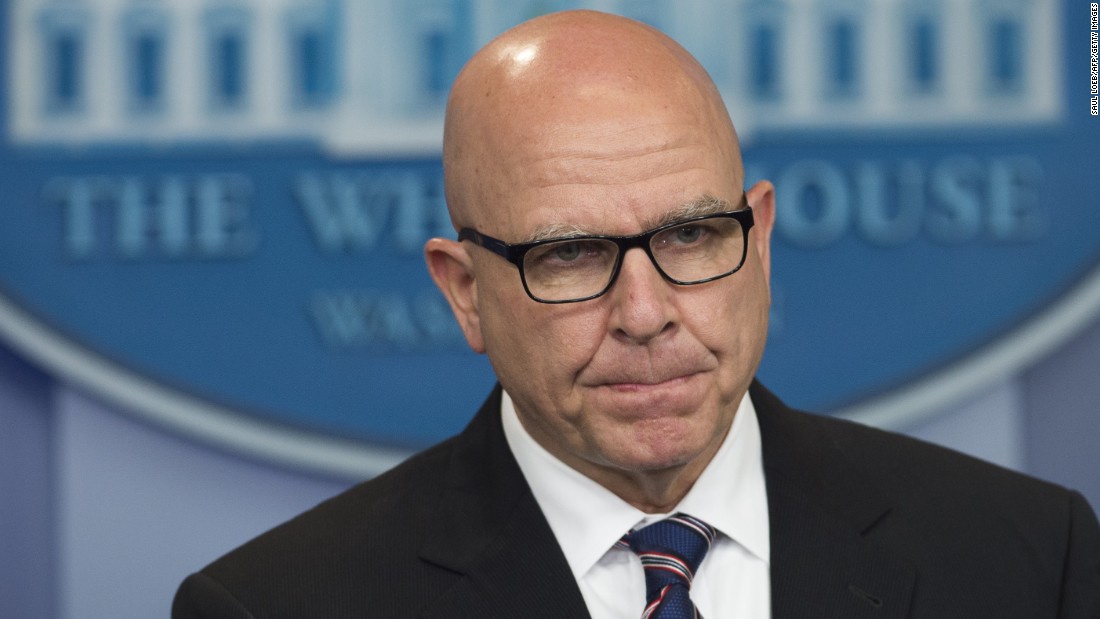 Washington (CNN)The Trump administration is considering a new travel ban to replace its original executive order, which has had its legality questioned and is up for a Supreme Court hearing next month, White House national security adviser H.R. McMaster said Sunday.
"Well, this is something that we're looking at, is how to protect the American people better, how to ensure that we know who these people are who are moving," McMaster told George Stephanopoulos on ABC's "This Week."
This renewed discussion of the travel ban comes after Friday morning's terrorist attack in London, in which 30 passengers on a London Underground train were injured after a bomb went off.
In a tweet Friday
in response to the attack
, President Donald Trump called for a "larger, tougher and more specific" travel ban and also called for shutting down terrorist group's use of the internet for indoctrination and recruitment.
McMaster echoed the point Sunday.
"Because of the strength of these terrorist organizations — why this is a greater danger than ever — is, first of all, their ability to communicate, to connect what would otherwise be disconnected cells in other places in the world," he said. "The second part of this is their ability to travel and to move and to move people and money and weapons, oftentimes drugs and other illicit goods, internationally. So part of the strategy must be to interdict these networks, interdict them from how they use information, and communicate, but how they move physically, as well.
Responding to a lawsuits from states challenging the ban, the Supreme Court let much of the ban take effect in late June, meaning the 90-day clock started and will hit on or around September 24.
That could include "looking at things like social media, looking at things like smart phones, those kinds of windows, if you will, into people's backgrounds and their activity," he said.
Read more: www.cnn.com