With its kale ice-cream, rose quartz eggs and inhouse shaman, Paltrows wellness adventure is silly and fun. But is it only for rich, white people who are disproportionately well already?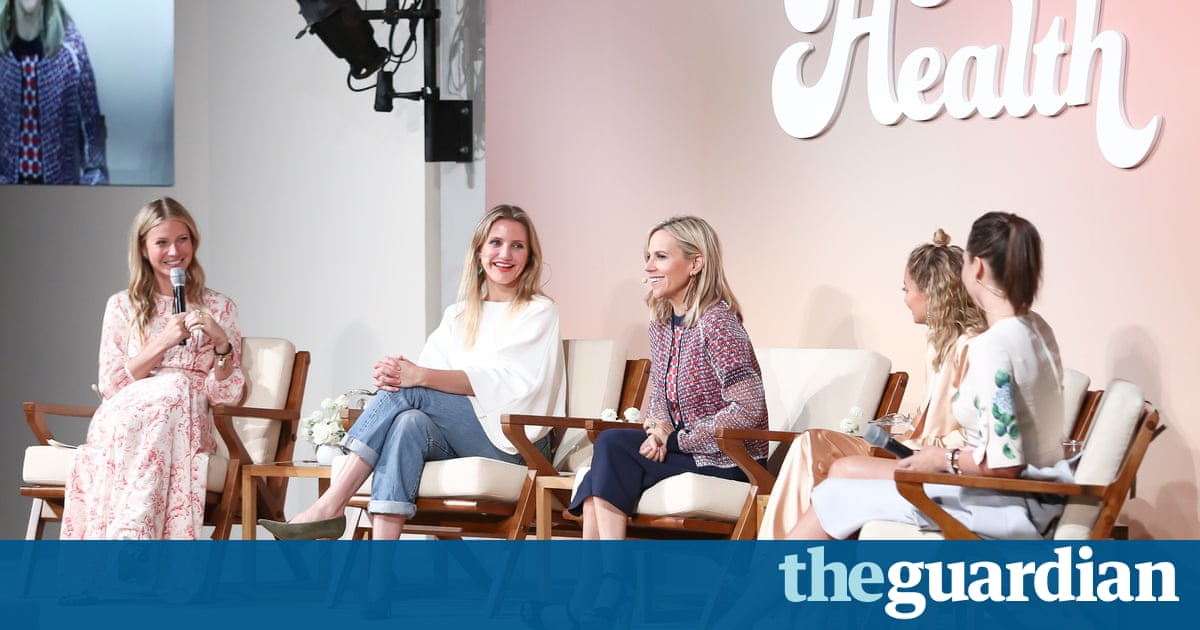 Culver City, Los Angeles, is socked in by haze, and a line of women in black athleisure more blondes than one is accustomed to seeing in one place at one time stretches down the block. Each has paid between $500 and $1500 (390 and 1,175) to stand in this line and attend In Goop Health: Presented by Goop, the inaugural health and wellness expo of Gwyneth Paltrows lifestyle brand, Goop.
People are excited, a little nervous and giddy. It feels as if we are waiting for the bus to summer camp, if your summer camp gives out free lube and Nicole Richie is there. At 9am the beefy security team parts and we pour into a courtyard where employees sort us into more lines based on how much we have paid to be here. Colour-coded bracelets indicate whether you are a Lapis ($500), Amethyst ($1,000) or Clear Quartz ($1,500) Gooper. More money means more activities: a foam roller workout, a sound bath, even lunch with GP herself in the Collagen Garden. Apparently, a prohibitively expensive, celebrity-studded self-help salon isnt exclusive enough: the very rich cant have fun without a little class hierarchy.
We pass into a second courtyard, which offers clusters of tasteful white furniture ringed by a variety of wellness adventures. In one corner, you can sit cross-legged on a cushion and the resident Goop shaman will tell you which crystal you need. In the opposite corner is a woman who will photograph your aura in a little tent. There is an oxygen bar and an IV drip station. And there is food, of course, just in very small pieces: tiny vegan doughnuts, quinoa and lox swaddled in seaweed, ladles of unsalted bone broth, fruit.
I take a lap of the courtyard and the cavernous hangar where we will be spending the next nine hours (there is no re-entry). Inside, interspersed among the Goop-approved matcha and coconut-water stalls, is the Goop Marketplace, where attendees can buy face potions, rolling pins and Tory Burchs new line of active wear. For $55, you can buy one of the jade eggs that Goop famously suggested women carry around in their vaginas. Or, a rose quartz egg, if you have seen results with the jade egg and want to take your practice a step further. I head back outside and get in line for the shaman.
Read more: www.theguardian.com