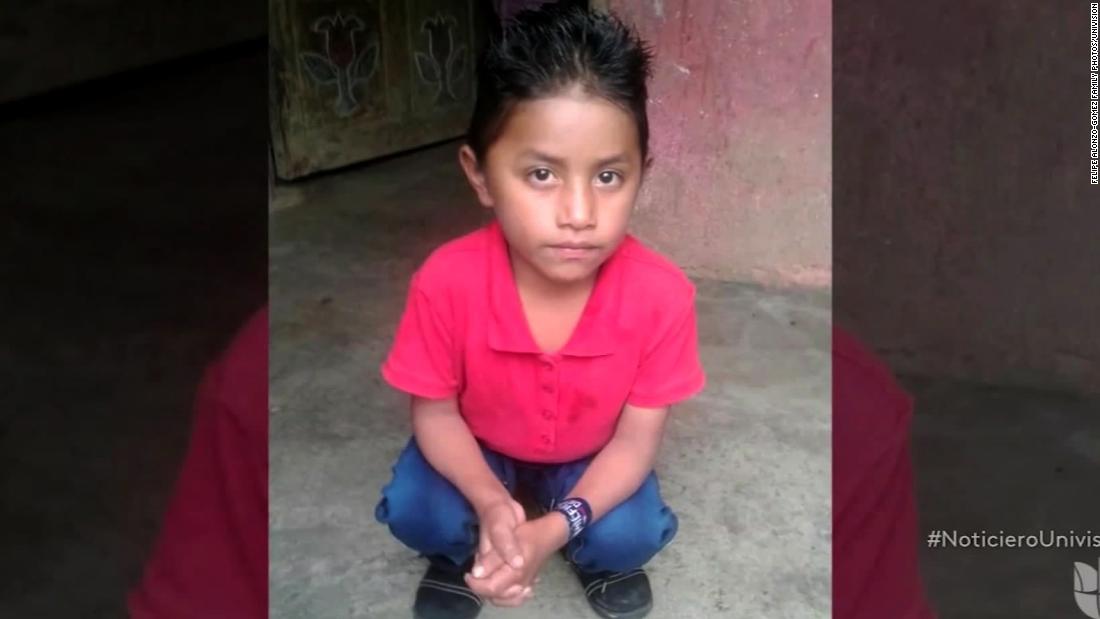 (CNN)With the second reported fatality of a young child in the custody of US Customs and Border Protection this month, many are raising serious questions about CBP practices, but so far officials have provided answers that are spectacularly unsatisfying. 
Congress needs to launch a thorough investigation that, if nothing else, answers this one basic question: Were the deaths of 8-year-old Felipe Gomez Alonzo on Christmas Eve and 7-year-old
Jakelin Caal Maquin
two weeks earlier avoidable?
To begin with, we must recognize that children fleeing Central America are among the most vulnerable children on the planet. They have lived with non-stop stress and sometimes fear. Many have witnessed terrible loss and violence in their own families. And most lived in poverty, lacking regular access to medical care — including life-protecting preventive care, such as vaccinations.
As such, assuring the health and safety of these children should be treated as a matter of basic humanity, if not a legal and moral responsibility. Put another way, any child detained by our government must be afforded the same protection and care that is the expectation for all children in the US.
Beyond the dangers omnipresent in their home countries, families making the trek to the United States endure great hardships along the journey, including unpredictable access to food, water and necessary medical attention for acute health issues developed en route or complications of conditions that pre-existed their long journey north. As of yet, however, there is no evidence to suggest that either of the two children who died had a pre-existing or unusual disorder like asthma, diabetes, or cancer that would account for their demise under CBP custody.
Doctors at El Paso's Providence Hospital said Jakelin was presumed to have succumbed to dehydration, fever, and septic shock, according to CBP.
In order to prevent more children dying in US custody, we must start with an exhaustive examination of the actions of the federal agencies that detain them.
In other words, there has been more than ample time to set up systems to properly evaluate and treat children who need medical care. Why does it take the deaths of two children to motivate critical changes in the system?
To be clear, it will take more than reforming the CBP to assure proper medical care for children crossing the border. President Donald Trump, Homeland Secretary Kirstjen Nielsen and Health and Human Services Secretary Alex Azar have set the stage for the dehumanization of migrants seeking refuge in the US. They have been painfully explicit about doing whatever it takes to deter migrants from approaching the US, including the creation of gratuitously harsh conditions for families and children who cross the border.
And what about the care Felipe received in the hospital to which he was transferred by CBP? What was the proximal cause of death? Were medical decisions appropriate?
Felipe was put on antibiotics — but were the antibiotics appropriate? Did the medical personnel who discharged the boy from their hospital understand the conditions to which he would be returning?
Regardless of what we eventually learn about these tragedies, somebody will need to take responsibility to ensure that Felipe will be the last child to perish because of cruel policies based on an indifference to the protection of children. We also need to ensure that all children under the custody of the federal government receive proper, high quality medical care.
The new Congress should waste no time in getting to the bottom of these fatal lapses in America's ability to care for and protect any child who arrives here — regardless of where they come from or how they got here.
Read more: www.cnn.com