Halfway through our seven-week campaign, readers have already given £1.2m and some have even donated their winter fuel allowance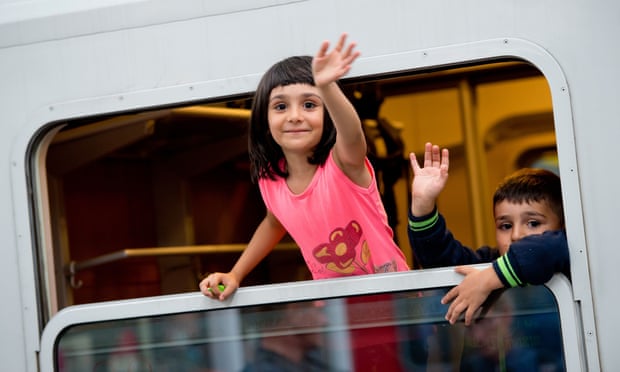 The Guardian and Observer refugee charity appeal continues apace, having passed the £1.2m mark late on Wednesday evening. Nearly 11,000 readers have donated to the appeal so far, which is on course to break our current fundraising record set in 2004 in the wake of the Boxing day Tsunami, when we raised £1.477m.
The We Stand Together appeal is raising money for six charities supporting refugees across the world: the Red Cross, Migrant Offshore Aid Station (Moas), Doctors of the World, Refugee Council, City of Sanctuary, and Asylum Seeker Resource Centre.
The appeal is approaching the halfway point of its seven-week campaign. Your donations will help provide vital services to refugees across the world, from emergency rescue, medical aid, food and shelter to resettlement and integration.
Readers who have given so generously online continue to send messages telling us why they have donated.
Donna Tufail sent this:
I donated to this appeal because Ive cried so many times when reading, watching, or listening to news coverage of the refugee crisis yet so far have done nothing to help as its all to easy to put it off until tomorrow. As I write my children are making gingerbread men in the kitchen of our warm comfortable home, looking forward to Christmas and all the excesses it will bring. I would feel ashamed if I didnt donate today.
Mary Minty wrote:
I truly feel for these poor, poor people; it could be me or you, and I need them to know theres more love than bigotry in this country
David Baxter said:
A small bit of help for desperate people; for me, a big gesture of contempt for this governments attitude to them.
Sue emailed to say she could not afford to give much, but has told friends that she will give to the appeal rather than send out Christmas cards. She added:
Having grown up with stories of the Holocaust, I vowed as a child never to turn my back on people who have to flee their homes.
On the same theme, Juliet Lamont wrote:
My Jewish grandfather came to Britain before the first world war to escape the pogroms at Odessa. If we cannot welcome victims of oppression then we fail as part of the human community.
Dudley Watson, in common with many older readers, donated his winter fuel allowance:
This is my winter fuel allowance, others need this far more than I do.
Pax Kaufman simply wrote:
Ex-asylum seeker shares a bit of his present comfortable with his past.
Readers wishing to make a donation to the refugee appeal can give online here or call 0151 284 1126. Lines are open Monday to Thursday 9am to 5pm; Friday 9am to 4pm; Saturday and Sunday 10am to 3pm. Calls are charged at landline rate.
Cheques made out to The Guardian and Observer charity appeal 2015 can be sent to: The Guardian and Observer charity appeal, Charities Trust, Suite 20-22, Century Building, Tower Street, Liverpool L3 4BJ.
Read more: www.theguardian.com