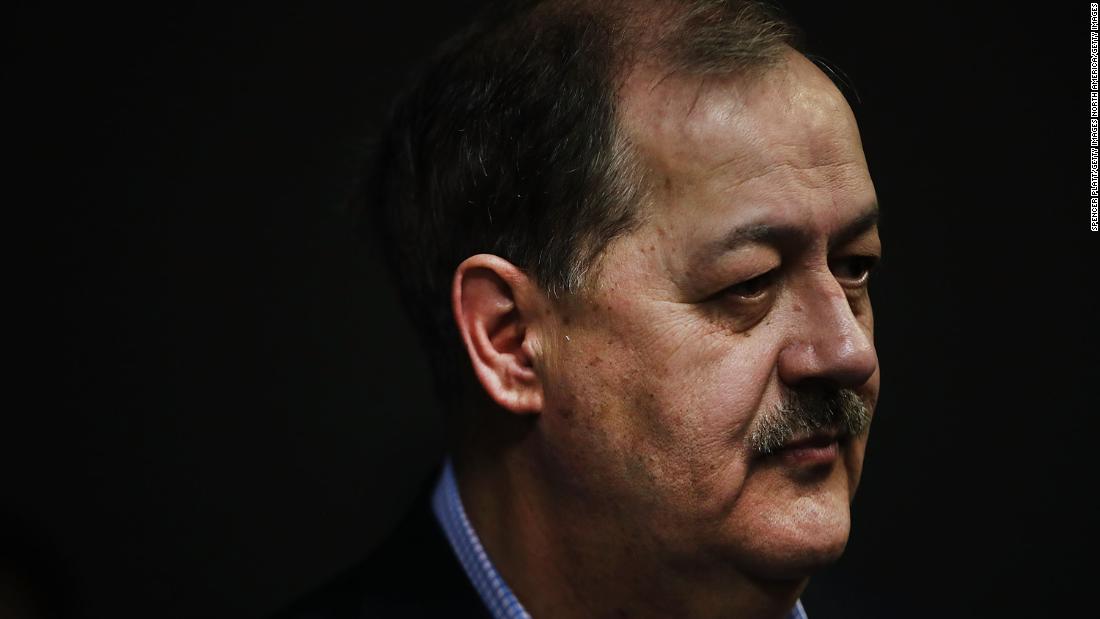 (CNN)Senate Republicans are openly agonizing about the possibility Don Blankenship will win the GOP primary for a US Senate seat in West Virginia on Tuesday and set up a general election against Sen. Joe Manchin that the Democratic incumbent might win.
GOP concerns about the contentious candidate winning are so great they were discussed Monday at a private meeting of top Republican leaders in Majority Leader Mitch McConnell's Capitol office, Thune said.
"We are starting to think through the various scenarios," Thune said. "It would not be good."
An administration official said the White House is becoming concerned that Blankenship could become "Roy Moore on steroids" if he wins the primary. The official said there is a worry that the other candidates in the race will split the establishment vote, giving Blankenship the opportunity to capture the nomination.
"That's his choice," Cornyn said of the President's tweet. "I just hope they pick the best nominee so we can pick the seat up in November."
Cornyn added that he didn't think West Virginia voters were interested in his opinion or that of anyone else outside the state.
"I'm happy to let them make that decision," Cornyn said.
Sen. Cory Gardner of Colorado, who chairs the National Republican Senatorial Committee, which oversees electing Republicans senators, agreed that leaders in Washington should let West Virginia voters decide.
"The last thing the people of West Virginia want is the people of Washington telling them what to do," Gardner said.
Republicans hold a 51- to 49-seat advantage in the Senate going into a midterm election where Democrats must defend far more seats than Republicans.
Sen. Jeff Flake, an Arizona Republican, said that if Blankenship wins the primary Flake will support Manchin and donate money to him. Flake said GOP support for Moore, a failed Alabama Senate candidate, had caused broad problems for the party, especially with suburban female voters.
"When they saw the President and other officials — the RNC — backing someone like Roy Moore, too many people are saying, 'That's not my party,' " Flake said.
Marc Short, who directs legislative affairs for the White House, predicted Blankenship would not win.
"It would obviously create a big challenge but that's not what we expect is going to happen," Short said.
Manchin declined to say if he would prefer to face Blankenship, saying Blankenship would be hard to beat.
"He's working it hard. He's putting his money where his mouth is," Manchin told CNN.
Asked if he believed Blankenship would be a tough opponent, Manchin said, "Anybody would be tough. You either run scared or unopposed."
Read more: www.cnn.com