Internet giants growing control of ad spend brought a sense of change to Cannes Lions festival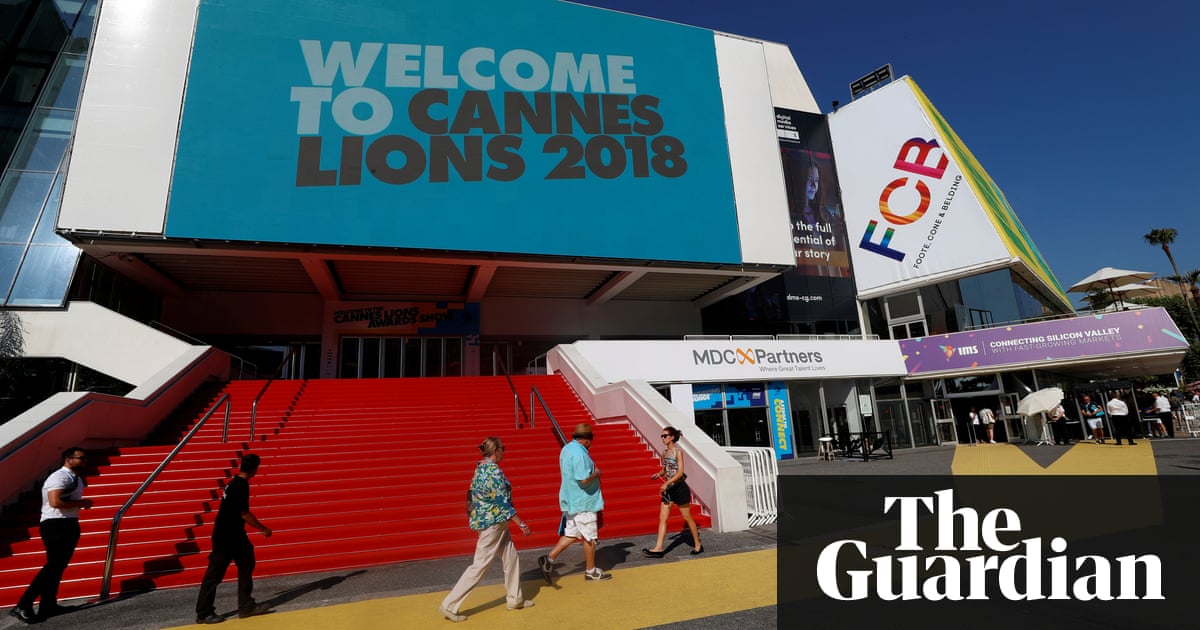 Cannes rolled out the red carpet this week but the people walking up the staircase to the cinemas in the Palais des Festivals on the seafront were not movie stars. Instead they were among the thousands of individuals attending the Cannes Lions advertising festival, an event that can match its film equivalent for decadence even if its big names are unknown to the general public.
But this year the Mad Men of the global advertising industry were worried, aware that change is under way. As a result the week-long event at times felt like the collapse of the old advertising empire, with Facebook and Google playing the role of the barbarians who have broken into the city while the old guard continue to party.
"I don't know about the fall of Rome but I do think we need to examine how we do business," said Sir Martin Sorrell, reflecting on the industry's tendency to burn through enormous amounts of money entertaining clients at the annual event.
The deposed boss of WPP, who was forced out of the the world's largest advertising business earlier this year amid allegations he inappropriately used company funds to pay for a sex worker – which he denies – summed up the industry's concerns: "If I follow the money the media agencies are increasingly investing in Google and Facebook."
The booze was still just about flowing for the diehards attending the International Festival of Creativity. Down at the Cannes quayside helicopters constantly buzzed in and out, carrying individuals who did not want to make the 40-minute journey from Nice airport by road. Musicians and celebrities – including the Killers, Shaquille O'Neal and Thandie Newton – were flown in from around the world by media businesses to either entertain potential clients or drum up interest in otherwise dry announcements. Rows of yachts hired by ad tech firms were moored alongside the venue, hosting onboard parties in the hope of signing the multimillion-dollar deals that will subsidise next year's excesses.
News UK, the owner of the Sun and the Times, hosted clients at a villa on the edge of town, where Kylie Minogue performed alongside DJ sets from Idris Elba and Fatboy Slim. Kylie Jenner turned up to watch her partner, Travis Scott, play on a beach for the streaming music service Spotify, having flown on a private jet from Los Angeles. Meanwhile, Green Day's Billie Joe Armstrong celebrated playing a private show for music promoter Live Nation and Citibank by throwing his guitar into a swimming pool – hard as it is to pull off a punk rock gesture at a corporate gig.
Read more: www.theguardian.com