Claire Danes revealed that the Showtime terrorist drama will have a woman in the White House, no matter who wins in real life a sign the show is becoming 24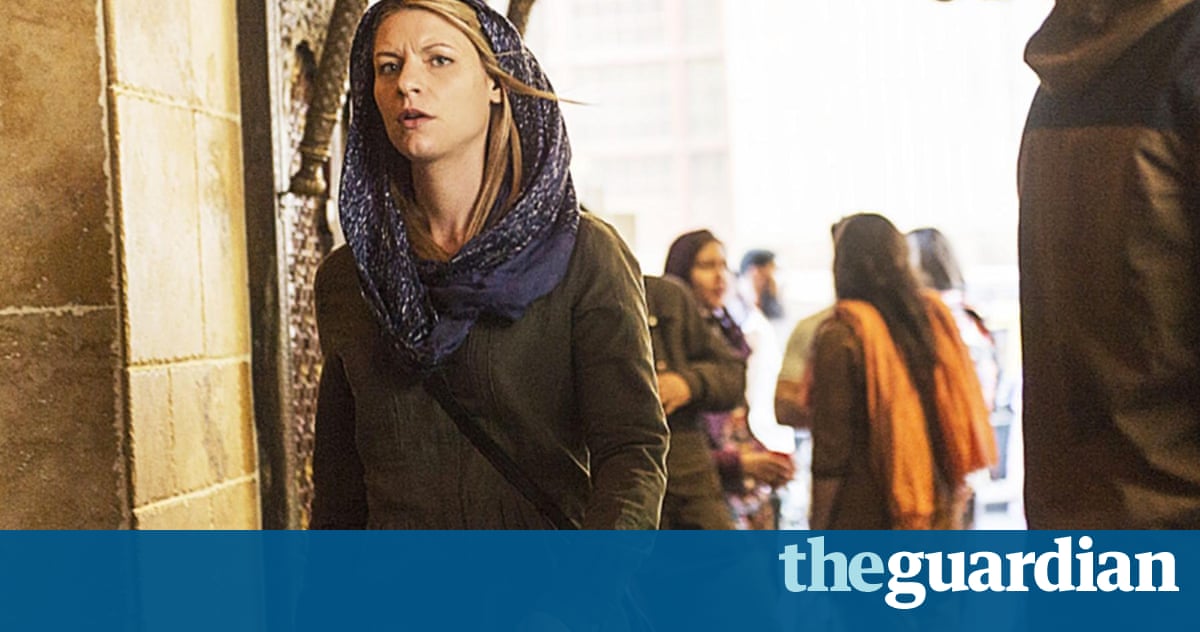 Congratulations, America, youre finally joining the ranks of so many other countries and getting your first female president. Well, at least well be getting a female president on formerly acclaimed Showtime terrorism series Homeland. I also hate to tell you, it might not necessarily be a good thing.
According to Entertainment Weekly, star Claire Danes said that the shows upcoming sixth season, which will debut in early 2017, is going to have a female president elect, whether presumptive nominee Hillary Clinton bests reality star Donald Trump in the November election or not.
In an event promoting the show, Danes said that the character is not based on the former secretary of state but is kind of a composite of all of the different candidates and a kind of not rebellious necessarily, but shes challenging norms and is a little threatening for that reason. The season will focus on the lame duck period when the new female president is elected but not yet inaugurated. According to Showtimes press release: Its a strange, transitional time in the halls of government filled with anxiety and different competing interests, where a very fragile and complex transfer of power takes place between the outgoing president and the incoming president-elect.
This is great news for those who are hashtagging #ImWithHer all over Facebook, but bad news for diehard fans of Homeland, which was just renewed for seasons six, seven and eight by the network.
The good news is that showrunner Alex Gansa is no stranger to predicting presidential trends. He is a former writer and executive producer of Foxs 24, which had a black man winning the Democratic nomination way back in 2001, when Barack Obama was nothing but an Illinois state senator representing Chicagos South Side (and occasional restaurant critic). Gansa was also working on the show in 2009 and 2010 when it featured a female president. In both cases, the characters were the first African American and female president in the fictional US that 24 inhabited.
This shows that Gansa has a good track record when it comes to prognosticating changes in presidential politics, but how much should we treat him like the Great Carnac of presidential elections? Considering that no president on 24 ever served two terms and that they were regularly resigning, scheming, being attacked, tried for treason and mistreated at the hands of terrorists, its not as though the show ever came that close to reality.
What is threatening for Homeland, however, is how close it is getting to 24. When it started out, Homeland was a game of cat and mouse between Carrie Mathison (Danes), a bipolar woman who was singularly convinced that a war hero, Nicholas Brody (Damian Lewis), was a terrorist threat. It turns out (spoiler alert) she was right, but in its first two seasons Homeland was a stunningly plotted character study about two outsiders trying to operate within the system and perfectly encapsulated the fears of the country that was in two intractable wars and was still concerned about threats back home after 9/11.
After season two it was not that. After losing its way in the romance between Carrie and Brody, Homeland became more like 24, an enjoyable spy show about a tortured but skilled counter-terrorism expert no one believed even though she was often right, just like Jack Bauer was on 24. It also became even more unbelievable, with traitors at the highest levels of the CIA and globetrotting escapades that, while engaging, strained credulity.
With this announcement, it seems as though Homeland, once one of the best shows on television, is leaning further into 24 territory. This will be a return to the US for Carrie for the first time in two seasons after tours in Afghanistan and Berlin, but its also the first season to directly involve a president, something that was a regular feature of 24. Now suddenly little Carrie Mathison is going to be a player on the world stage. Theres something about that fact that seems not only unlikely but also a little bit against the spirit of the shows original mission, about an underdog trying to do the right thing against the wishes of the establishment.
Homeland still promises to be a great ride, of course, and will still have a place on my DVR, but its lost that Emmy-winning luster that it had in its earlier seasons. It is no longer the essential viewing that it once was, but if it gets Hillary Clinton to 1600 Pennsylvania Avenue, all of its transgressions will be forgiven at least for a season or two.
Read more: www.theguardian.com