Sick of being overweight and worried about his health, Andy Welch knew it was time for drastic action. Then he stumbled across Man v Fat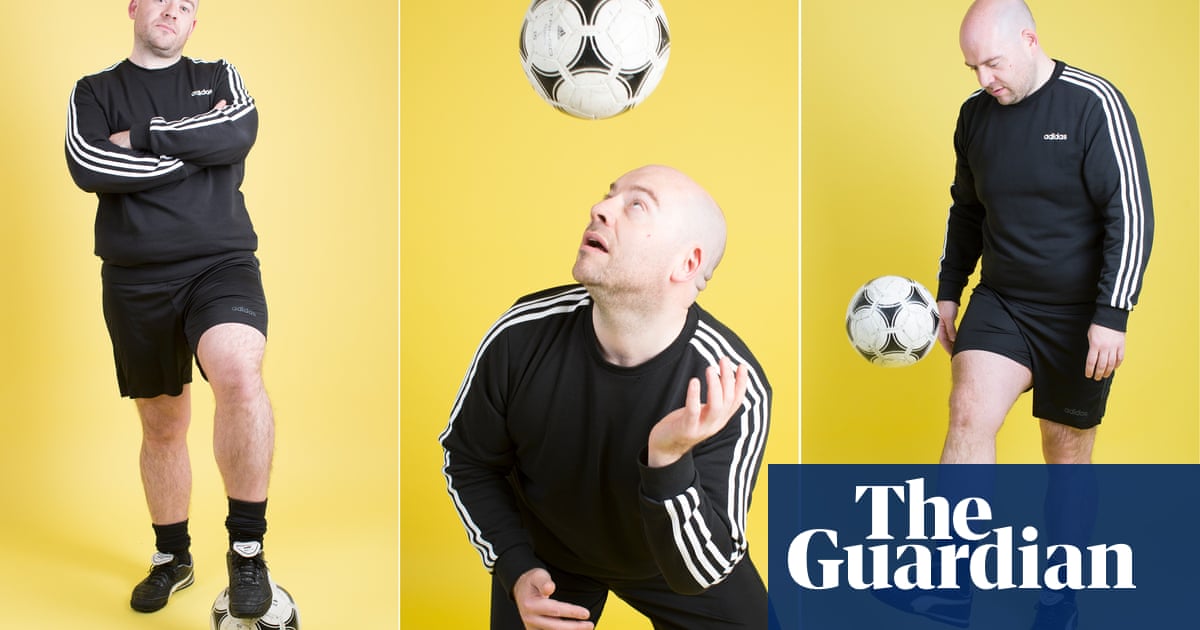 I have always been overweight. I was 10lb (4.5kg) when I was born and it kind of went from there. I was 10 stone (64kg) by the age of 10, 13st (83kg) at 13 and 16st (102kg) by 16. My age and weight matching was a worry – and lasted until I was 21.
There were diets along the way. When I was younger, my parents tried various approaches to get me to lose weight – gentle persuasion, desperate pleas, even financial bribes. I was referred to a hospital dietitian who had a go, too. When I was a bit older, I joined a gym, and throughout my teens and at university I tried whatever fad was going: SlimFast, the Atkins, the GI diet and its closely related Low GL version. I went through a phase of drinking grapefruit juice after every meal because I had read it stopped any fat eaten being absorbed, and I once spent a hungry fortnight eating nothing but Rice Krispies after vaguely recalling the Olympic sprinter John Regis explaining how he had managed his weight by eating only cereal. Unsurprisingly, it did not work.
When I was 21, a friend at university told me he was concerned about my weight, that I was making life difficult for myself. I wasn't offended, but those words were a kicking-off point. I lost almost four stone over the course of that summer.
Yet the way in which I had lost it – walking eight to 10 miles a day in my summer job as a hospital porter and going to the gym most days – couldn't last and, within two years, the weight had returned. I made countless resolutions to slim down over the next few years, but nothing stuck.
At 30, I tried Weight Watchers for the first time. Again, I lost 4st in a matter of months but, happy in a new relationship, I took my eye off the ball, enjoying eating out and cosy, snack-filled nights in. The weight crept back on. By the middle of 2016, aged 35, I reached my heaviest ever – 21st 4lb (135kg).
Something felt different this time. I was unhappier than ever about my weight and, as I marched towards 40 (sweating and out of breath), I felt I was being stalked by the twin spectres of diabetes and heart disease. A lifestyle overhaul was needed, not just a diet.
In my youth, despite my size, I had always been active. I was in the school and town football and rugby teams and I was a county tennis player. But that was a long time ago. According to a 2017 report by the European Commission, 37% of people in the UK don't do any exercise, and I was among them. I quietly longed to get back to sport but had convinced myself that my knees couldn't take it, or that I should lose some weight first, then go running, or that I would let the side down and no one would play football with a big fat man. There's always an excuse when you are trapped in a cycle of guilt, self-hatred and emotional overeating. Much easier to buy another bag of wine gums, fire up Netflix and promise to start afresh on Monday.
Read more: www.theguardian.com