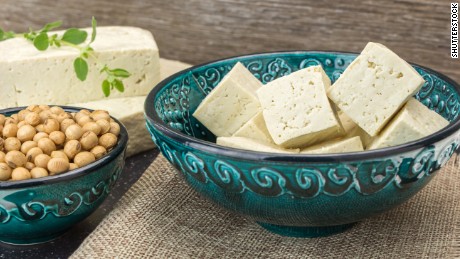 Cutting down on animal protein does more than slash calories — it lowers your cholesterol and blood pressure, as well as your risks of heart disease, diabetes, and cancer. The vegetables, legumes, and whole grains that will replace the meat help shield you from developing these chronic diseases, too. "Plants are nature's pharmacy," says Kate Geagan, RD, author of Go Green Get Lean ($5, amazon.com). "They're brimming with protective nutrients and antioxidants that you just can't get from animals." You don't have to go full vegetarian — our plan ups your plant protein without depriving you of that Saturday-night steak.
Week 1: Mix up your protein
"Meat can have a place on your plate if you're passionate about that — just shift the proportions," says Geagan. Here's how to nail the balancing act.
Read more: www.cnn.com