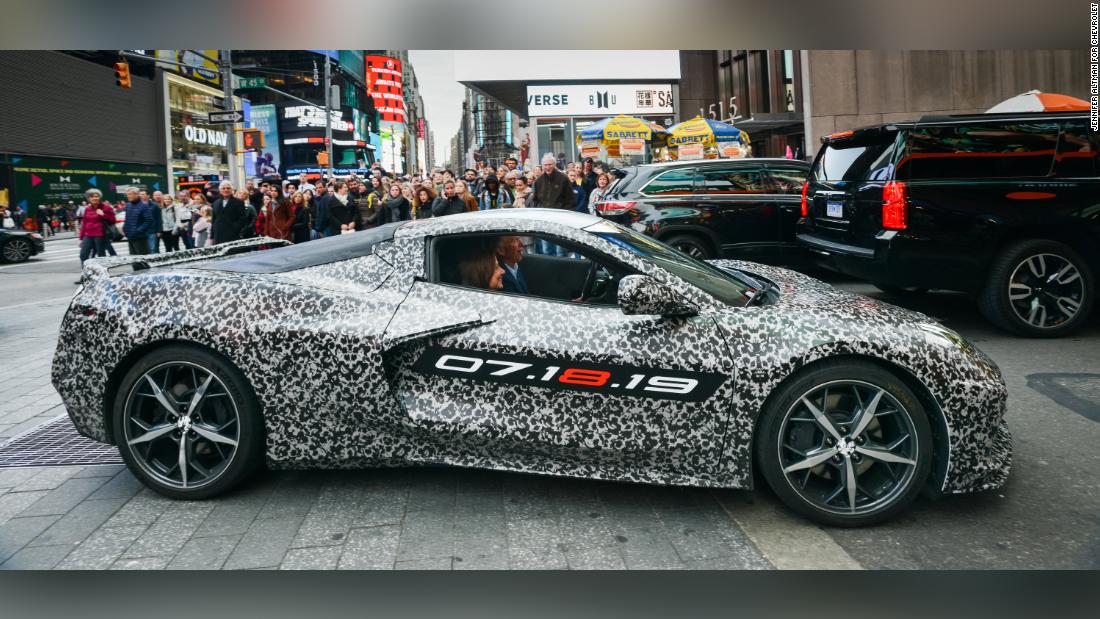 New York (CNN Business)General Motors is planning to build a wild new version of the Corvette — and it plans to hire hundreds of new workers to get the job done.
The hires will "support production of the Next Generation Corvette," according to GM.
The car's "iconic status owes so much to the men and women of Bowling Green," said GM chief executive Mary Barra in a statement. "This is the workforce that can deliver a next generation Corvette worthy of both its historic past and an equally exciting future."
The Corvette is revered for its long history of strong performance and its relatively low starting price of about $60,000.
GM
(GM)
will formally unveil the new Corvette on July 18, and it will be arguably the biggest redesign for the car in its 66-year history.
For the first time, GM will move the Corvette's engine from the front of the car to behind the driver and passenger. That could improve the Corvette's acceleration and give it better handling. It is a design idea that was pioneered the Lamborghini Miura in 1966, and has since become the standard for extreme high-performance sports car.
Read more: www.cnn.com