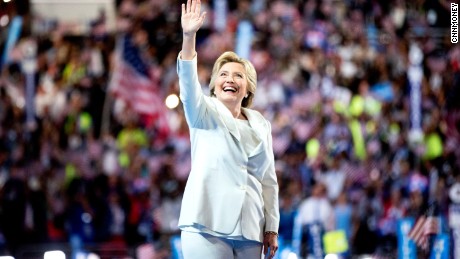 (CNN)Forgive the little girls in your life if they're a little groggy this morning. They put in a late night watching history.
Hillary Clinton's the first female presidential nominee of a major political party. And when she accepted the Democrats' nomination last night it was a thrilling moment, no matter what side of the political aisle you're on.
The chances of America having a female head of state for the first time in its 240-year history are much closer to reality. So close that many parents let little girls across the country stay up late and soak in the historic moment.
Read more: www.cnn.com