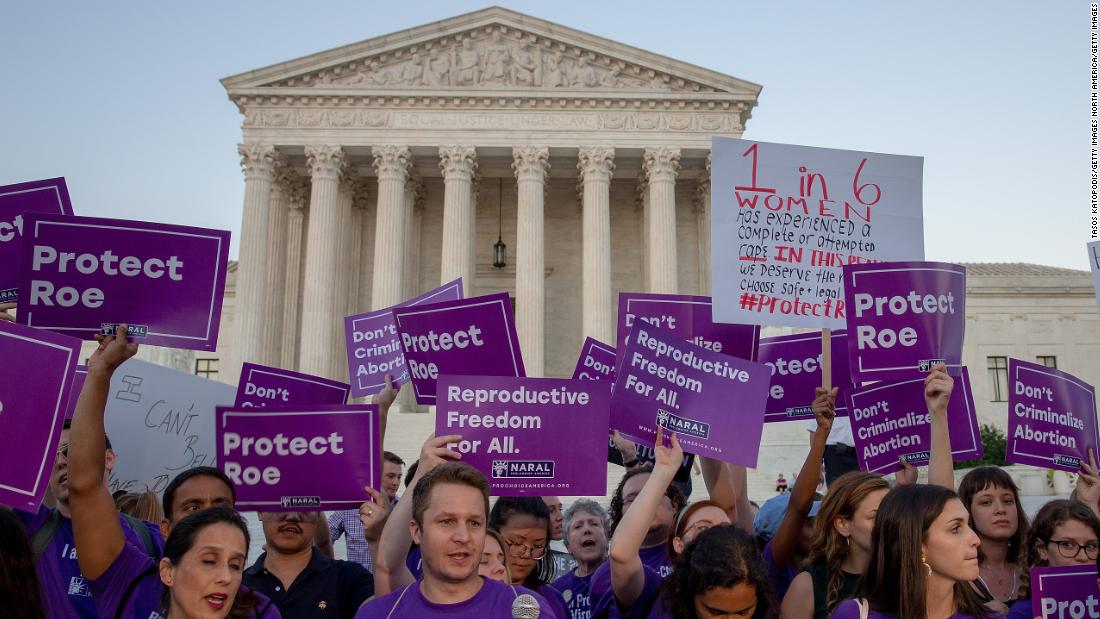 (CNN)In 2017, public health researcher Shalon Irving died from complications related to high blood pressure just three weeks after giving birth. Krystine Toledo-Gonzalez died less than a week after her delivery. Sheriah Freitas, Judge Glenda Hatchett's daughter-in-law Kira Johnson and hundreds of other women in the United States die each year from pregnancy-related complications in an epidemic known as maternal mortality — a clinical name that does not do justice to the pervasive pain that ravages families and disproportionately affects black communities across the country.
On Friday, the Republican-led Georgia state legislature
passe
d a devastating bill that would only compound this crisis. Gov. Brian Kemp, a Republican, supports the bill, and if he signs HB 481, the state would ban abortions after a fetal heartbeat is detected — or as early as six weeks, before many women even know they're pregnant. It's time we take a long hard look at the party that claims to be "pro-life" but ignores the real consequences of its policies on the rights and lives of women and their families.
More women die from pregnancy-related complications in the United States than any other developed country, and maternal mortality rates in the US are higher than countries like Kazakhstan, Bulgaria and Libya, according to the most
recent figures
from the CIA World Factbook.
Earlier this month, Democratic politician Stacey Abrams
wrote
, "A pregnant woman in Georgia has a higher chance of dying before or after they give birth than a mother in any other state. Instead of addressing our maternal mortality crisis, GOP legislators are playing politics, pushing draconian bills like HB 481."
Anti-choice politicians seem perfectly fine with the collateral damage that occurs when people are prevented from accessing care. This is not some theoretical concept—we've seen it play out plenty of times.
When it comes to pregnant women who face serious health risks, we should ask, where is the outcry from those claiming the "pro-life" mantle? Where are their "pro-family" values for the children left behind from mothers who died preventable deaths? What kinds of policies is the "pro-life" GOP putting forth to curb these inexcusable tragedies?
Georgia's bill is another step toward the anti-choice movement's ultimate goal of criminalizing abortion, gutting Roe v. Wade and punishing women. When we look at the bigger picture playing out across our country, the unchecked anti-choice movement is paving a dark path for women and families.
The actions of the modern-day GOP lay bare its truth: it is engaged in a coherent, consistent and intentional strategy aimed at the ultimate goal of criminalizing abortion and punishing women. And if the collateral damage happens to be the actual lives, health and well-being of women and families, so be it.
Let's send a clear message that any agenda that erodes and endangers women's health, rights and lives is a serious mistake. As voters prepare for elections up and down the ballot in 2020, they won't forget. Hypocrisy is not an ethical stance, a just stance or a winning stance when so many women's lives hang in the balance. Let's be proud of the work we did in Georgia to make that all the more clear for the American people, and continue in the fight for reproductive freedom.
Read more: www.cnn.com