Turning down a $3bn offer made Snapchat famous for its bold vision. But now Facebook is catching up, leading some to predict a long and painful death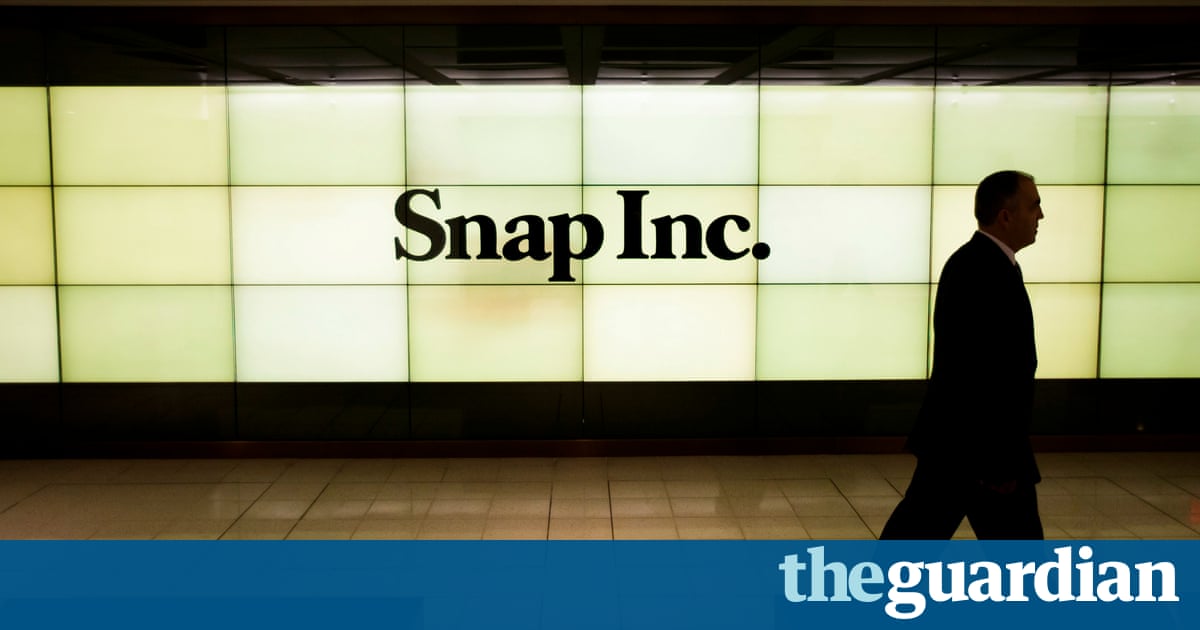 For years Snapchat was seen as David to Facebooks Goliath, but it looks as though the underdog has lost its swagger.
Shares in the messaging apps parent company Snap fell sharply this week after one of the investment banks that helped to take the company public downgraded its stock.
Morgan Stanley had initially been bullish about Snaps stock price, suggesting it would be worth $28 per share within 12 months, but five months on, and with concerns over Instagram, it has revised the price to just $16 sending ripples of concern through the market.
Snapchat was executed over the last year with a treasure chest of self-inflicted blunders caused by big egos and a lack of strategic focus, said Eric Schiffer, CEO of private equity firm The Patriarch Organization.
In the last twelve months, Facebook has made a concerted effort to lure Snapchats target audience to Instagram by cloning many of Snapchats unique features, including animated face-altering filters and stories that disappear after 24 hours.
At first the mimicry seemed awkward and desperate, but Instagram persisted and within less than a year Instagrams copycat stories feature has overtaken Snapchat in daily users (250m compared to 166m) and the latters user growth appears to have slowed.
Theres no denying that Snapchat has been a thorn in Facebooks side. The ephemeral message app was heralded as the cooler alternative, attracting a young, active audience that was tantalizing to advertisers.
Snaps CEO, Evan Spiegel, developed a reputation as a visionary leader who wasnt intimidated by the competition. He famously turned down an attempt by Facebook to buy the company for $3bn in 2013. Since then Facebook appears to have been on a mission to copy Snapchat to death.
In the early days, Facebook failed to make a dent on its plucky adversary, launching a string of unsuccessful standalone ephemeral messaging apps including Slingshot and Bolt in 2014. The company then started introducing Snapchat-like features to its flagship social network, again with limited impact.
It wasnt until August 2016 when Facebook focused its efforts on Instagram, which had developed a reputation for a very curated, polished social network that lacked Snapchats rawness and honesty.
What made Snapchat appealing is that its raw and unfiltered and people feel very comfortable sharing in a very honest way something they dont do with Facebook or Instagram, said analyst Jan Dawson.
Instagram gained that rawness through the introduction of features Snapchat had already popularized, including self-deleting stories, face filters, live video and disappearing messages. The cloning was so blatant that on April Fools Day, Snapchat returned the favour with a filter that looked just like Instagrams interface.
Facebook as a company is a great imitator and has never been able to come up with anything unique. They are using Snapchats features as a product road map and doing it a little bit better, and at faster speed, said investor Om Malik, a partner at True Ventures.
Facebooks strategy has finally paid off, with Instagrams user base soaring as Snapchats growth slows.
The unique reasons you went to Snapchat in the past are no longer unique. The value proposition of raw, personal sharing is something you can now do elsewhere with a bigger audience and more of your friends, said Dawson.
Popular Snapchatters like Cyrene Quiamco (CyreneQ) have noticed Instagrams rapid growth and started posting there more regularly. Youve got to go to where your audience is, she said.
Read more: www.theguardian.com